As an employer who sponsors workers from overseas, you have a whole host of duties, including reporting changes in both your business and in your migrant employees' circumstances. We take a look at what these changes are and their deadlines.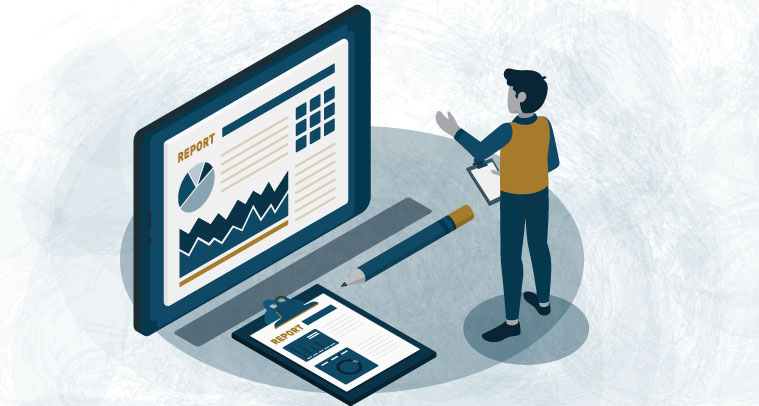 The Home Office has confirmed that 2023 will be a year with specific focus placed upon corporate compliance for UK sponsoring businesses. Compliance, when it comes to being a sponsoring business, can be rather complex, with a lot of moving parts to keep track of. Failure to meet these requirements, or behaviours that are considered incompatible with that of a Licence holder, will result in punitive action being taken against the employer. A major component of the Sponsor obligations relates to reporting.
Sponsor changes of circumstances which need to be reported to Home Office
If there are any significant changes to your own organisation, you must report these within 20 working days of the change. Examples of significant changes include if you:
Change your company's name or the name of any of your branches
Sell all or part of your business
Are involved in a merger or are taken over
Stop trading or go into insolvency
Substantially change the nature of your business
Are convicted of a relevant offence as defined in Annex L4 of Part 1: Apply for a licence
Migrant changes of circumstances which need to be reported to Home Office
If there are any changes to your sponsored workers circumstances, you must report them within 10 working days of the relevant event occurring, or as specified below:
If a sponsored worker does not start the role for which they are being sponsored, you must include in your report any reason given for their non-attendance e.g., a missed flight, illness or bereavement.
If a sponsored worker is absent from work for more than 10 consecutive working days without permission, then you must report this within 10 working days of the tenth day of absence.
If a sponsored worker's contract of employment or contract for services, or any relevant professional registration ends earlier than shown on their Certificate of Sponsorship (CoS) e.g., if the worker resigns or is dismissed.
If you stop sponsoring a worker for any other reason e.g., their application for entry clearance or permission is refused.
If you become aware they have moved to an immigration route that does not need a sponsor.
If they are absent from work without pay for more than four weeks and this absence is not covered by any of the exceptions specified in paragraph 9.30.1 of the Immigration Rules or the unpaid leave section in Part 2: Sponsor a worker.
You must give the police any information that suggests any worker you are sponsoring on any route may be engaged in terrorism or criminal activity.
If there are any significant changes in the sponsored worker's employment, for example:

A promotion or change in job title or core duties, other than those which need a change of employment application.
A reduction in salary from the level stated on their CoS. You do not have to report increases in salary.
If the location they are employed at changes. This includes when an employee is working at a different client's site or a sports player moves to another sports club on loan.
If a sponsored worker's employment is affected by TUPE or similar protection.
If a worker's sponsor changes but they will remain working for the same employer and in the same employment.
If you are sponsoring a Scale-up Worker, and they are granted entry clearance or permission to stay, the date on which they start working for you.
If you are licensed on a Worker route and the size or charitable status of your business changes, e.g.:

You were a large company but you now qualify as a small company or have gained charitable status
You were a small company but are now a large company
You previously held charitable status but have ceased to do so
When you submit your report, you must also include the last recorded residential address and contact telephone number for the worker, and any personal email addresses you have for them.
---
We understand the complexity of UK immigration law and the issues that could lead to non-compliance. Our experienced team in the UK can guide you through these complexities. Contact us on +44 (0) 20 7759 5307 or at workpermits@sableinternational.com.
We are a professional services company that specialises in cross-border financial and immigration advice and solutions.
Our teams in the UK, South Africa and Australia can ensure that when you decide to move overseas, invest offshore or expand your business internationally, you'll do so with the backing of experienced local experts.