There are now an extra 2,000 visas available to skilled workers looking to live and work in regional Australia. If you're a tradesman, engineer or teacher, now could be the perfect time to apply for an Australian visa.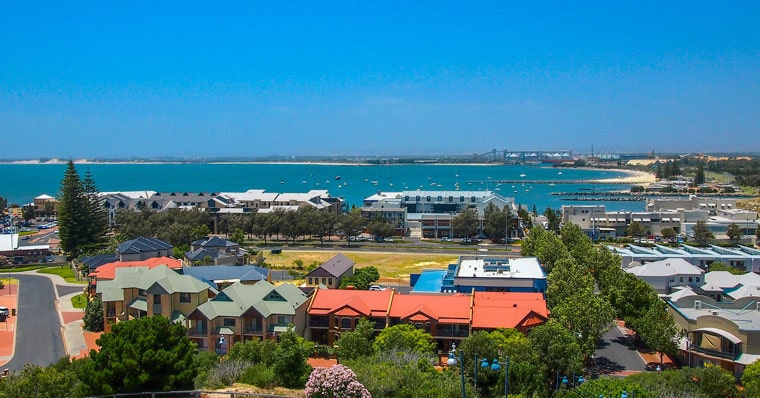 Why the cap increase is good news for those looking to move to Australia
Australia's main cities, such as Sydney and Melbourne, have always been popular with migrants, and for good reason. They're well-developed, multicultural and offer good job opportunities. The influx of people has been good for the country's economy but has placed a lot of pressure on the cities, and as a result, regional areas are facing a huge shortage of skilled workers.
To combat this, the government has decided to increase the number of regional visas available by 2,000. This means more companies based in regional Australia will be looking to attract skilled migrants to help boost these areas and fill skilled positions. If you have the right skills, this could be your opportunity to move Down Under.
Where is regional Australia?
Contrary to what most people believe, regional Australia is not all bush and outback. Over eight million people currently live in these regions, which are made up of towns and small cities. Following the increase in the regional visa cap, the government has also updated the list of areas that fall under regional Australia. These are:
South Australia
Tasmania
Western Australia
Australian Capital Territory
Victoria (except the Melbourne metropolitan)
Queensland (except the greater Brisbane area)
Northern Territory
New South Wales (except Sydney)
Why move to regional Australia?
Far from being isolated from the rest of the country, these towns and smaller cities are vibrant and community centred. There's an emphasis on lifestyle rather than work. Communities are warm and welcoming and it's all round a great place to raise a family.
Housing in the regional areas is also more affordable and so is the cost of living. Schools are generally smaller and well-funded, which means that children get a great education.
See also: Everything you should do on your look-and-see visit to Australia

What kind of jobs are in demand?
The type of skills that are in demand vary from region to region. David Coleman, Australia's Minister for Immigration, Citizenship, Migrant Services and Multicultural Affairs, said there are over 60,000 job vacancies in regional Australia.
Occupations in demand are listed on the government's skilled occupation list.
How to move to Australia on a regional migration visa
You can move to Australia on a Skilled Work Regional (Provisional) visa (subclass 491) or a Skilled Employer-Sponsored Regional (Provisional) visa (subclass 494).
Skilled Work Regional (Provisional) visa (subclass 491)
This visa lets you live and work in a designated regional area in Australia for five years. You can bring your family with you and leave and re-enter Australia as many times as you want while your visa remains valid. To be eligible for this visa you must:
Have an occupation on the skilled occupation list
Obtain sponsorship from an eligible relative or state or territory government
Be under the age of 45
Meet the points requirements
Meet the English language requirements
The Skilled Work Regional visa works on a points system and you'll need to obtain the required points to qualify for a visa. You'll receive points for meeting the following requirements:
10 points for having a skilled spouse/defacto partner
15 points if you're nominated by a state or territory, or sponsored by a family member that resides in regional Australia
10 points if you have certain science, technology, engineering and mathematics (STEM) qualifications
10 points if you do not have a spouse/defacto partner
5 points if you have a spouse/defacto partner who meets the English language requirement
This visa can lead to permanent residency once you've lived in Australia for the required period and met the qualifying criteria.
Skilled Employer-Sponsored Regional (Provisional) visa (subclass 494)
The subclass 494 visa allows you to live and work in Australia for five years. To be eligible for this visa you must be nominated by an Australian employer and work for this employer when you move to regional Australia. You must also have an occupation that's on the eligible skilled occupations list and satisfy the English language requirement.
See also: Australian visa processing times: How long you'll wait for approval
Earn Australian permanent residency and citizenship
After living in Australia for three years on any one of the above skilled regional visas you may be eligible for permanent residency. You will need to apply for the Permanent Residence Skilled Regional visa (subclass 191) visa. This visa gives you access to many of the rights and privileges of citizens and lets you leave and re-enter Australia as often as you like.
Once you have lived in Australia for four years and have been a permanent resident for 12 months you may be eligible for Australian citizenship provided you meet all the requirements.
---
If you're interested in finding out more about Australia's regional visas and exploring your visa options, get in touch with our Australian immigration agents at migration@sableinternational.com or on +61 (0) 38651 4500.
We are a professional services company that specialises in cross-border financial and immigration advice and solutions.
Our teams in the UK, South Africa and Australia can ensure that when you decide to move overseas, invest offshore or expand your business internationally, you'll do so with the backing of experienced local experts.