Regional Australia is in desperate need of skilled migrants, so if you're skilled in your field and looking to move Down Under, you're in luck. The Aussie government will be launching two new Skilled Regional Provisional visas this year – this is how you can qualify.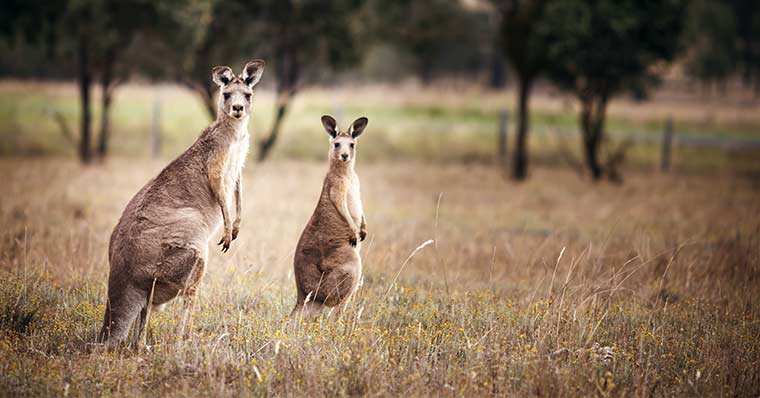 Where exactly is regional Australia?
Regional Australia is home to 8.8 million Aussies and contributes to one third of the country's national output.
Currently, the Australian government defines regional Australia by a postcode listing. From November this year, regional Australia will be defined as all of Australia except for the metropolitan areas of Sydney, Melbourne, Brisbane, Gold Coast and Perth. The new definition will form single continuous borders, as defined by postcodes, around these metropolitan areas.
Priority visa processing for you and your family
While Australia may have one of the world's strictest visa regulations, it's still possible to move Down Under with your family.
There are currently over 600 eligible occupations available to migrants willing to work in regional Australia. These occupations are consistent with skills needed in regional areas, including agricultural, trade and professional occupations.
Once the new regional visas are introduced later this year, skilled migration visas sponsored by regional employers or state and territory governments will receive priority processing. These visas allow you to bring your family with you, where they'll enjoy the same rights as you.
How to move to Australia on a skilled migration visa
From November this year, the Australian government will be introducing the following visas to help address skill shortages in regional areas and encourage a more balanced settlement of Australia's skilled migrant intake.
Skilled Work Regional (Provisional) visa (subclass 491)
This is a points-based visa for people who want to live and work in designated regional areas in Australia. To qualify for this visa, you must have obtained sponsorship from an eligible relative or state or territory government, be under the age of 45 and competent in English.
This Skilled Work Regional visa will allow you to live and work in Australia for up to five years. You can bring your family with you and leave and enter Australia as often as you like while your visa is valid.
This visa will replace the Skilled Regional (Provisional) visa (subclass 489), which is quite popular with skilled workers who wish to move to regional Australia. This change also introduces the new points system for this visa. Points will be awarded as follows:
10 points for having a skilled spouse/defacto partner
15 points if you're nominated by a state or territory, or sponsored by a family member that resides in regional Australia
10 points if you have certain science, technology, engineering and mathematics (STEM) qualifications
10 points if you do not have a spouse/defacto partner
5 points if you have a spouse/defacto partner who meets the English language requirement
After three years of holding the Skilled Work Regional (Provisional) visa and meeting the requirements, you can apply for a permanent residence visa.
Skilled Employer-Sponsored Regional (Provisional) visa (subclass 494)
This visa will replace the current subclass 187 visa. It allows skilled workers, who are nominated by an employer, to live and work in Australia permanently. To be eligible for this visa you must:
Be nominated by an Australian employer
Work for your nominating employer in regional Australia
Have an occupation on the relevant list of eligible skilled occupations
Meet the English language requirement
Permanent Residence Skilled Regional visa (subclass 191)
The new permanent residence visa is available to skilled migrants that have lived and worked in Australia for three years on one of the two new provisional regional visas. To qualify for this visa and permanent residence in Australia, you must:
Have held a valid regional provisional visa for at least three years prior to making your application
Earned a minimum income for three years on a valid regional provisional visa
Meet the requirements of the regional provisional visa
This visa will only be open for applications from 16 November 2022. This is because applicants will need to have held one of the new regional provisional visas for three years before they can be eligible to apply.
The visa that you apply for will depend on your individual circumstances and long-term plans. Speak to a MARA-registered Australian migration agent who can assess your situation and advise you on which visa would suit you best. They can also assist you throughout the application process and ensure that your visa application is 100% correct, saving you unnecessary wasted time and money.
---
If you're interested in discussing your Australian visa options, get in touch with one of our Australian immigration agents on migration@sableinternational.com or +61 (0) 38651 4500.
We are a professional services company that specialises in cross-border financial and immigration advice and solutions.
Our teams in the UK, South Africa and Australia can ensure that when you decide to move overseas, invest offshore or expand your business internationally, you'll do so with the backing of experienced local experts.