The UK offers a variety of visas that allow non-EU nationals to travel and move to the UK with their partner. Knowing which one is right for your circumstances can be confusing, particularly when there are so many terms associated with the partner visa. We look at these in detail to help you figure out which visa you need.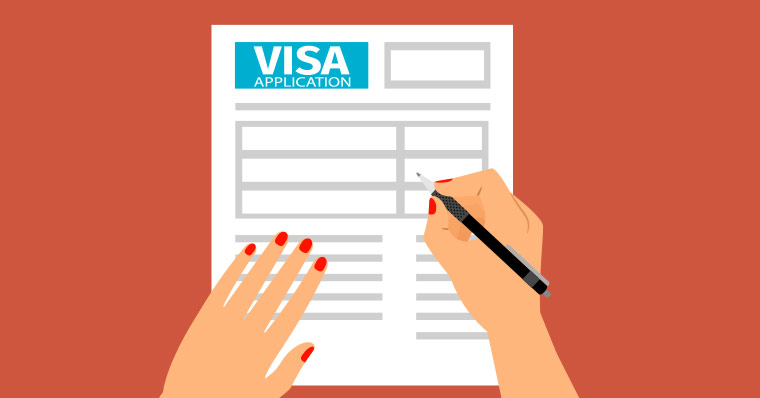 What is a Marriage Visitor visa?
A Marriage Visitor visa is a short-term visa that allows you and your partner to travel to the UK to get married or register a civil partnership. You should apply for this visa if you're a non-EU national who only intends on having your wedding ceremony in the UK and do not want to stay or settle there permanently. Both you and your partner will need to apply for a visa.
You can stay in the UK for up to six months on a Marriage Visitor visa, which gives you plenty of time to explore the UK after your wedding.
How to get a Marriage Visitor visa
When you apply for a visa, you must provide proof that you:
Are 18 years or older
Are in a genuine relationship
Are only visiting the UK for less than six months and plan on leaving at the end of your visit
Have sufficient funds to support your stay and leave the UK
In your application, you will need to include relevant documents that support the above requirements. This can include travel documents and proof that a wedding venue has been booked. It's important that you submit the right documents, or your visa may be refused. If you're unsure of what evidence is required, an immigration advisor can guide you through your application and ensure you provide the correct documents.
What is a spouse or partner or fiancé visa?
If you want to move to the UK to live with a spouse or partner, this is the visa you need. You can apply if you are married to or in a long-term relationship with a British citizen, intend on getting married or becoming civil partners within six months of arriving in the UK or plan on settling in the UK.
UK Spouse or partner visa requirements
To be eligible for this visa, your partner must be one of the following:
A British citizen
A permanent resident in the UK
You cannot apply for this visa if your partner is in the UK on a Tier 2 or Tier 4 visa. You will need to apply as a dependant instead.
The spouse or partner visa is valid for two-and-a-half years and allows you to live and work in the UK. You can also travel in and out of the UK as often as you like, but you must remember the residency requirement which you must meet to be eligible for indefinite leave to remain or naturalise as a British citizen.
If you want to remain in the UK when your visa comes to an end, you can extend it for a further two-and-a-half years. Thereafter, you can apply for permanent UK residency and later citizenship (should you meet the requirements).
Things to consider when applying for a spouse or partner visa
The financial requirement
To be eligible for the spouse or partner visa, the British citizen must meet the financial requirement through one or a combination of the categories below:
Self-employment
Cash savings
Salaried employment
Dividends, investments or other income
Pension income
It's a good idea to do a thorough assessment of your financial circumstances before applying for your visa. This will help you determine your best options for meeting the income requirement.
See also: How to calculate your costs before you immigrate to the UK
Proving your relationship
To support your application, you'll need to provide evidence that you and your partner are in a genuine relationship. To do this, you must provide documents that show:
You are in a relationship or married
You spend time together or are in frequent contact
You pay for things together
The most common reason visas are refused is because there's not enough evidence included in the application.
Get help with your visa application
Before making your visa application, it's a good idea to look into the types of visas the UK offers to find the one that best suits your immediate and long-term plans. No visa application is the same and requirements vary according to your circumstances.
We always recommend getting advice from an immigration advisor first. They can assess your circumstances and find the right solution for you. UK visas are costly and errors on your application could result in your visa being refused.
An immigration consultant can also help get all your documents in order, submit the application on your behalf and ensure your application has a greater chance of success.
---
We are a professional services company that specialises in cross-border financial and immigration advice and solutions.
Our teams in the UK, South Africa and Australia can ensure that when you decide to move overseas, invest offshore or expand your business internationally, you'll do so with the backing of experienced local experts.