When planning an international move it's essential to be financially prepared. Costs add up and funds can disappear quicker than you think. It can be tough to keep track of every expense you'll incur, so we've made it a bit easier. From your visa to your rent, and everything in between – here's what to expect when you move to the UK.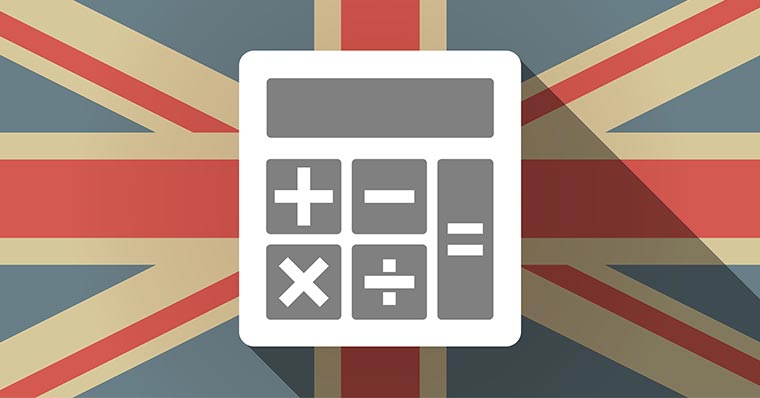 How much will you pay for a UK visa?
Visa costs are largely dependent on the type of visa you apply for. If you're coming to the UK on an Innovator visa you can expect to pay more than if you're an employee being transferred to a UK business on a Tier 4 (General) student visa. If you're applying as a start-up or innovator, you've got to take other associated business costs into account. Tier 2 work visas may also have financial requirements such as an appropriate salary as well as a certain amount of funds available in your bank account.
Your family is also a consideration. Visas for your spouse and dependants carry their own costs, so these need to be factored in your calculations.
There are many routes to UK immigration including Ancestry visas and options for EU nationals – all with wildly varying costs. Speak to a qualified immigration expert if you're unsure which visa you qualify for.
| Visa | Cost |
| --- | --- |
| Innovator | £1021 |
| Start-up | £363 |
| Tier 1 (Exceptional Talent) | £456 (stage 1) and £152 (stage 2) |
| Tier 2 (Intra-company Transfer) | £482-£1220 |
| Tier 2 (General) | £464-£1220 |
| Tier 4 (General) student visa | £348 |
| Tier 5 | £244 |
| Family visa | £1,523 |
| Short-term study visa | £97 (6 months) or £186 (11 months) |
| Ancestry visa | £516 |
| Returning Resident visa | £516 |
See also: Everything we know about the new Tier 1 Innovator visa
The health surch­­arge
Depending on the immigration status you're applying for, you might need to pay the £400 immigration health surcharge (IHS) to gain access to the UK's National Health Service (NHS). There were massive increases to this fee in 2018, so make sure you've added it to your calculations. Read more on the surcharge increases in 2020.
Travel costs
Flights can get expensive. Depending on the time of year and how far you book in advance, the price of airfares can vary, so do your research to get an idea of the range you can expect to pay. For example, a one-way ticket from Johannesburg to London costs between £300-£400. But it's not just the plane ticket that you need to budget for; there are a host of associated travel costs:
Travel insurance: Make sure you're covered on your trip. If you aren't already insured for international travel, factor the cost of one-way insurance into your budget – about £15. As soon as you've paid the healthcare surcharge and your visa has been granted, you're covered by the NHS, so you don't need to worry about insurance when you land.
Airport transport: Getting to and from the airport must be considered as you likely won't have your own car when you arrive. You can cut costs by getting a family member or acquaintance to take you to or from the airport, or budget for taxis, trains and buses. This can be anywhere from £6 for a one-way London Underground ticket to £50 for an Uber or taxi.
Luggage: Since you're immigrating, you've probably got a few things to take along. You'll get some baggage allowance, but excess luggage can get costly. You're better off shipping your extra items (or household contents) beforehand. A box of clothes could set you back £165, while shipping all your household contents could cost up to £1200.
Accommodation
When you arrive in the UK, if you haven't already secured a house, you'll need somewhere to stay. Rent will make up your biggest expense and, depending where you live, this can get costly; the UK rental market requires a large upfront deposit.
You can find a place using local classified ads, property websites and even specialist rental services. Your budget will dictate where you settle down, so do some research first and find out what fits with your lifestyle. Location is one of the biggest deciding factors when it comes to rent, so if you're staying in London, be prepared to pay a premium. If you've secured a job before you relocate, use your new salary as a benchmark for what you can afford. It might be a good idea to live on the cheap for the first few months while you get a feel for the country.
Students, working professionals, innovators and entrepreneurs will all have different living expectations when immigrating to the UK. We've compared rental prices in a both a higher cost location (London) and a more affordable area (Lancashire) to give you an idea of what to anticipate.
Location

Type of accommodation

Rent per month

London

Room in house share
One bedroom flat
Three bedroom flat
Four bedroom house

£300-£600
£600-£2000
£1300-£2500
£1400-£3000+

Lancashire

Room in house share
One bedroom flat
Three bedroom flat
Four bedroom house

£170-£300
£300-£600
£400-£1300
£400-£1400
Council tax and UK utilities
In addition to rent, you'll also have to take tax and utilities into account. Council tax covers rubbish collection and other council services, while utilities are your water, electricity and gas bills. Find out the council tax valuation band for your area to get an idea about what you'll pay. This can be anything from £40-£170 per month, depending on where you live and the value of your property.
Utilities are usage-based, so it's important to add extra funds into your calculation to cover this – around £160 per month for two people in a modest apartment.
Food
Eating out is always going to cost more than buying groceries and making your own meals. As a newcomer to the UK your food bill may be more than you expect. There's a lot of initial life admin to sort out, so you'll most likely be eating out or getting fast food more than usual.
A great way to check how much you'll need for groceries is to fill your online basket with a typical shop to check exactly how much you'll pay. What better way to check prices than straight from Tesco, Sainsbury's or Ocado?
| Food | Price |
| --- | --- |
| McDonald's Big Mac Meal (medium) | £4.69 |
| Domino's Pepperoni Piza (medium) | £16.99 |
| Fish and chips | £7.30 |
| Nando's 1/2 chicken with 2 sides | £7.60 |
| Wagamama yaki soba | £9.75 |
| | |
| Dining out (for two) | £35+ |
| | |
| Groceries (one person) | £170 per month |
Converting your money to Pounds
You've got to make sure you're getting the right rate for your money. It's not just a matter of using any old online currency converter – finding the best rate at the right price can be daunting. It's tempting to just ask your bank to convert and send your money to the UK, but this is often a mistake. High fees and unfavourable foreign exchange rates can leave you disappointed when you see how many Pounds you actually receive.
See also: Is your forex broker saving or costing you money?
Hidden costs
So, you've calculated all your big costs – from finding the right flight to paying for your visa – but there are still some small charges that can easily add up. These can include:
Start-up expenses: Everything from new bedding and bath mats to cookware and cleaning supplies. The little things add up – to around £150.
Mobile and banking: Getting a UK SIM card with a mobile plan and opening your bank account are smaller, yet significant expenses you can budget for. A prepaid SIM with 12GB data and 3,000 minutes will cost around £15.
Transport: Calling a taxi, taking the train, or renting a car each come with their own cost to consider. A short taxi trip can set you back £10, while a month's worth of train rides could be around £60.
Entertainment: Movies, shopping and exploring – set aside some budget for enjoying yourself when you first arrive. A cinema ticket will cost around £10.
Internet access: Whether it's mobile data or broadband at home, getting online is always a priority. Broadband plans start from about £20 per month.
Clothing: You may not be prepared for the UK weather and buying warmer clothes can get pricey. A down jacket will cost you £40-£70.
Other considerations
You've always got to take your personal circumstances into account when planning your finances to move abroad. If you've got a spouse, they will need to apply for a family visa. You'll also need to check school fees if you've got any children, income tax for your salary bracket, and any other initial expenses you can think of.
COST CALCULATION
The cost of immigrating can be very different based on so many factors – from your dependants to where you choose to live. We've put together an estimation of the cost of immigrating to the UK and settling in for one month for a single 20-something person living in London. Every situation is unique – use our handy checklist to make sure you've got your finances in order. *Prices correct at time of publishing
Visa (Tier 2)
One-way
ticket to UK
Travel expenses
(insurance, airport transport, excess luggage)
Accommodation in London
(one month's rent in a studio apartment)
Utilities and Council Tax
(water, electricity and gas)
£180
Deposit for
accommodation
Food
(six meals out and groceries)
Internet and mobile phone
---
For expert advice on immigrating to the UK or help with your visa application, contact our team at immigration@sableinternational.com or call us on +44 (0) 20 7759 7580.
We are a professional services company that specialises in cross-border financial and immigration advice and solutions.
Our teams in the UK, South Africa and Australia can ensure that when you decide to move overseas, invest offshore or expand your business internationally, you'll do so with the backing of experienced local experts.