Western Australia has added more than 100 occupations to its skilled occupation list, making now the ideal time to consider immigrating to this part of Australia.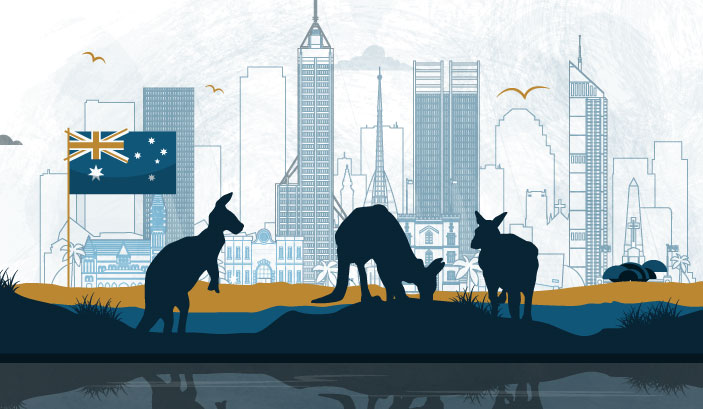 Every year, Australia puts out national, state and regional shortage lists. If you can identify your occupation on these lists, you can submit an expression of interest to apply for an Australian skilled visa - this is one of the simplest ways to migrate to Australia.
Earlier this month, the government announced its 2022-2023 migration planning levels, where it revealed that it is increasing the quota for skilled visas by a large margin.
Western Australia has since announced its migration program and revealed that it is including more than 100 new occupations on its skilled occupation list, including 46 healthcare occupations. This brings its total list to 276. In addition, the state will be temporarily relaxing migration criteria and waiving the AUD 200 application fee to help support industry demand and current skill needs.
Why choose Western Australia
Western Australia is Australia's largest state with an incredible 2,527,013 square kilometres of total land area (about half the size of Europe). A major chunk of this is made up of the famous Outback, but that doesn't mean the whole state is arid desert. Far from it. It's known as one of the most biodiverse places in the world, with over 2,100 plant species and 156 native birds. There are acres of natural landscapes to explore, from forests to marshes and everything in between.
The vast majority of Western Australians live in the south-western corner, with 79% clustered around the state capital, Perth. Little wonder, considering Perth is consistently ranked as one of the world's most liveable cities.
This coast has a warm, Mediterranean climate, not dissimilar to South Africa's, with white, sandy beaches and crystal waters. The locals are friendly and laid back and enjoy world-class food and wine.
How to migrate to Western Australia
Western Australia received an increased allocation of places in the State Nominated Migration Program this year – nearly double last year's allocation (8,140 places, up from 4,950 places). If your occupation is on the new list, there's now a good chance you might qualify for the State Nominated (subclass 190) visa.
The 190 is a permanent visa, meaning you have permanent residency in Australia from the moment you land in the country. On this visa, you will need to live and work in Western Australia for at least two years, but you will be allowed to work in any job you like.
The first step to apply is submitting an expression of interest (EOI) with all your relevant information. Thereafter, the government will send invitations to apply to choice candidates.
You will need to be under the age of 45, do a skills assessment, meet English language criteria and be of good health and good character. Finally, you will need to meet a certain level of "points", which are awarded for factors such as age, experience and education.
Temporarily relaxed criteria
The Western Australian government is in desperate need of skills at the moment and, as such, they're trying to make it as easy as possible for skilled individuals to move to the state by introducing some temporary measures, including:
Waiving the AUD 200 application fee
Halving the requirement of an employment contract from 12 months to six months
Reducing requirements for applicants to demonstrate sufficient funds
Removing additional English requirements for professional and manager occupations
Reducing work experience requirements
There's never been a better time to apply to migrate to Western Australia.
You can view the new skilled occupation list here. Alternatively, our Cape Town team would be happy to assess your eligibility.
---
If you'd like assistance applying for your Australian visa, we can make the whole process easier. You'll only pay for our services if we feel like you have a good chance of succeeding in your application. Get in touch via email on migration@sableinternational.com or call +27 (0) 21 657 1526 to discuss your options in more detail.
---
We are a professional services company that specialises in cross-border financial and immigration advice and solutions.

Our teams in the UK, South Africa and Australia can ensure that when you decide to move overseas, invest offshore or expand your business internationally, you'll do so with the backing of experienced local experts.

;