Indefinite leave to remain (ILR) is a sought-after status as it allows you to live and work as a permanent resident in the UK. What's more, it's just a few steps away from full British citizenship. How long it'll take you to be eligible for ILR depends on the UK visa you're on. Here's what you need to know about the various UK visas before you can apply.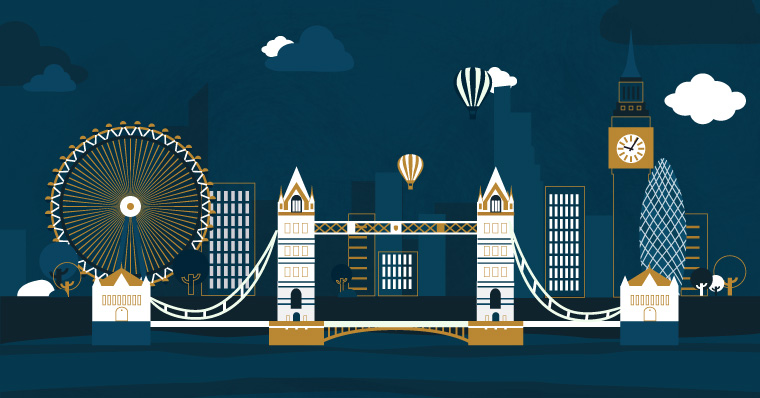 ILR – the application process
Indefinite leave to remain or UK permanent residency, allows you to stay in the UK indefinitely and enjoy almost all the benefits of full citizenship. After holding ILR for 12 months, you will be eligible to apply for British citizenship.
You can apply for ILR if you've been living in the UK on a visa (excluding a student visa or working holiday visa) for five continuous years. You will need to prove that:
You are of good character
You have sufficient knowledge of life in the UK and the English language
You have not spent more than 180 days outside of the UK in any 12-month period during the five-years preceding your application
When can you apply for ILR on a Skilled Worker visa (previously the Tier 2 visa)
In 2020, the UK government announced some changes to the immigration system. This included replacing the Tier 2 (General) visa with the new Skilled Worker visa. The length of stay of this visa remains the same. Once you've stayed in the UK for five consecutive years on a Skilled Worker visa, you can apply for indefinite leave to remain.
When can you apply for ILR on an Ancestry visa
Since an Ancestry visa is normally issued for five years, you'll be able to fulfil the ILR residency requirement at the end of this period, as long as you meet requirements including time spent within the UK. What's great about this visa is that your dependants will also qualify for ILR at the same time as you, regardless of how long they've been in the UK.
When can you apply for ILR on a spouse visa
You can apply for a UK spouse or partner visa if you are married or in a relationship with a British citizen or an individual with a settled status in the UK. This visa is officially referred to as a "family of a settled person" visa. It is initially valid for two-and-a-half years and you can apply to extend your visa for a further two and a half years. Once you've extended your visa and completed your five-year stay in total, you can apply for ILR.
When can you apply for ILR on a Student visa
The Tier 4 student visa has been replaced by the Student visa.
This visa is not eligible for settlement purposes, even if you have been studying in the UK for five years on your Student visa. To be eligible for ILR, you'll need to switch to a different visa after you have completed your studies. This can be a Skilled Worker visa or a partner visa. You'll then need to complete a further five years on either one of these visas before you can apply for ILR.
When can you apply for ILR on a Tier 1 visa
The Tier 1 business or investor visa is valid for three years and four months. If you meet all the relevant requirements, you can extend your visa for a further two years. This will allow you to qualify for ILR. (If you have invested in the higher brackets, the timeline to be eligible for ILR is reduced).
The long residency route
Usually, you can only apply for ILR after living in the UK on the same qualifying visa for five continuous years. However, if you stay in the UK on different valid visas for 10 years, you can apply for ILR via the long residency route.
To qualify, you must have had continuous residence (with no breaks in between your visas) in the UK for 10 years. Claiming ILR via this route can be complex and tricky especially if you've spent time in the UK on multiple visas.
It's always a good idea to speak to an experienced UK immigration specialist before starting any kind of visa or ILR application as any mistakes could jeopardise your chances of getting a visa, permanent residency or even citizenship.
---
Our consultants stay up to date on all the changes to the UK immigration rules. If you have any questions about obtaining ILR or need assistance with applying, get in touch with us on +44 (0) 20 7759 5330 or at immigration@sableinternational.com.
We are a professional services company that specialises in cross-border financial and immigration advice and solutions.
Our teams in the UK, South Africa and Australia can ensure that when you decide to move overseas, invest offshore or expand your business internationally, you'll do so with the backing of experienced local experts.