Did you know that you can apply to become a permanent resident of Australia without having lived in Australia for any period of time? Most countries that you might consider migrating to require that you live in the country as a temporary resident for a number of years before you can apply for permanent residence. The land Down Under is different.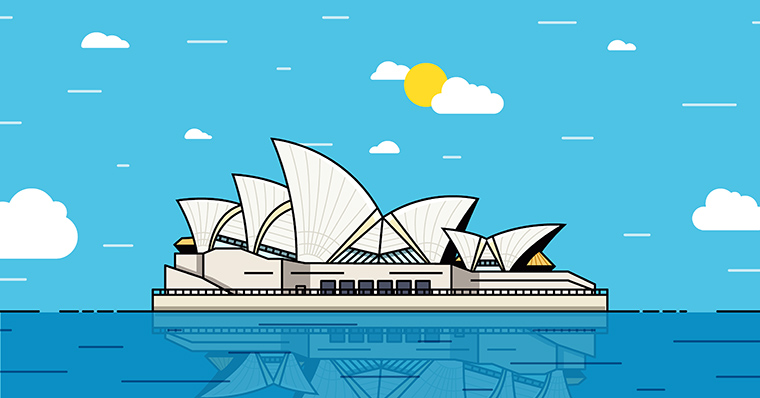 Permanent residency: How to get it
An Australian permanent resident is a person who has been granted a permanent residency visa but is not an Australian citizen. A permanent residence visa is granted for five years, although you may remain in Australia indefinitely. That may sound confusing, but I'll come back to that in a bit.
You can acquire permanent residence in a number of different ways; here are three examples:
The Skilled Independent visa (subclass 189)

This is a visa for skilled workers under the age of 45 years, who can satisfy certain skill assessing requirements. You will also need to score a certain number of points in accordance with age, qualifications, English language skills and other factors.

Partner visas (subclass 801 or 100)

You can qualify for a permanent resident's visa under subclass 801 or 100 if you have been in a married relationship (or genuine de facto relationship) with an Australian citizen or an Australian permanent resident for three years. If you have a child together, you will only need to have lived together for two years.

Employer Nomination Scheme visa (Subclass 186: Direct Entry pathway)
If you are offered a role within an Australian-based company, they can choose to sponsor you under the Employer Nomination Scheme, subclass 186, through the Direct Entry pathway. You will need to have suitable skills, qualifications, English language ability and be under the age of 45.
There are many other ways to become a permanent resident in Australia. If you'd like to find out if you potentially qualify for a visa, click on the button below, fill in the form you find on that page, and one of our registered MARA agents will get back to you.

See also: eVisitor Australia Visa
Want to know if you're eligible?
Email our experts
Leave a comment below
How long does a permanent resident visa last in Australia?
Even though you are referred to as a permanent resident of Australia, the visa you were granted expires after five years. In theory, if you were to remain in Australia for the rest of your life, you could do so as a permanent resident. The five-year permanent resident visa you held had a travel authority attached to it and that's what expires after five years.
So, if after five years you want to travel outside of Australia and return with your permanent residence status intact, you will need to apply for a Resident Return Visa (RRV) before you leave. The RRV can be granted for another five years, as long as you have lived in Australia for at least two years as a permanent resident. These rules and time frames can get confusing, so I urge anyone to always check with an accredited visa expert before they make any potentially life-changing decisions around their permanent residency status in Australia.
What are the benefits of permanent residence in Australia?
One of the best things about being an Australian permanent resident is that you will enjoy many of the rights and privileges enjoyed by Australian citizens. This includes access to free or subsidised healthcare and childcare services.
Free healthcare
The health insurance system run by the Australian government, Medicare, allows permanent residents to receive free healthcare at public hospitals and subsidised medicine costs.
Voting rights
You will have the right to vote in most local government elections. You will not, however, have the right to vote in federal or state/territory elections.
Citizenship for your children
Children born in Australia, to any one parent who is an Australian permanent resident, are an Australian citizen by birth.
Citizenship vs permanent residency in Australia
Currently Australian citizenship rules state that you must live in Australia for four years in order to become an Australian citizen. However, there are changes afoot and new rules are expected soon. It's looking like this four-year period may be significantly increased.
Once you're an Australian citizen, you can apply for an Australian passport, which means you will no longer have to worry about visas and you can travel freely in and out of Australia for the rest of your life. If you're a permanent resident in Australia and are eligible for full citizenship, my advice is that you apply as soon as possible to secure your rights.

See also: How long does it take to immigrate to Australia
---
MARA registered immigration agents who can help you apply for, extend and renew a variety of Australian visas. If you need help immigrating to, or staying in, Australia give us a call on +613 (0) 8651 4500 or comment below and we'll get back to you.
We are a professional services company that specialises in cross-border financial and immigration advice and solutions.
Our teams in the UK, South Africa and Australia can ensure that when you decide to move overseas, invest offshore or expand your business internationally, you'll do so with the backing of experienced local experts.