If you are a qualified South African engineer, Australia is looking for people with your skills. Whether you're a fresh graduate or an experienced engineer, you are probably eligible for one of two types of visas - the Skilled Recognised Graduate visa or the Skilled Independent visa.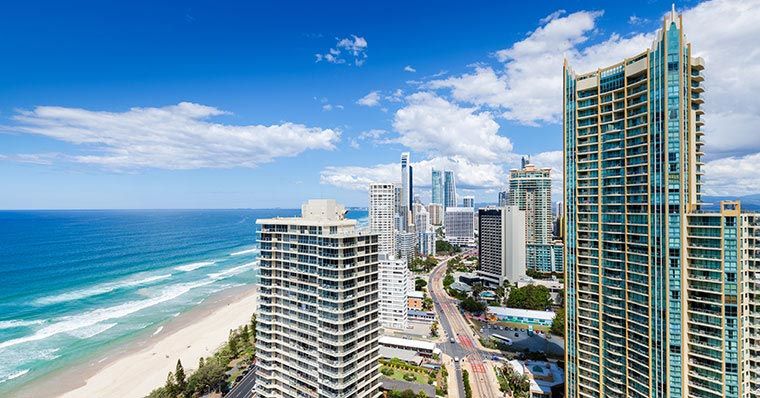 Experienced engineers: Get a Skilled Independent visa
Engineering qualifications are in high-demand in Australia. There are many different engineering occupations on the Medium and Long-term Strategic Skills List (MLTSSL). Because these occupations are on this list, as an engineer, you have a great chance of successfully applying for a Skilled Independent visa.
Those engineers who have been in the industry for a few years and are over the age of 31, but younger than 45, can apply for a Skilled Independent visa. This visa is regarded as one of the best to have in Australia.

See also: Australian immigration points calculator
Looking for something else? Check out: Other Australian skilled work visas
Tired of being an engineer? No problem
If you are an experienced engineer, who wants a change of career, you can still move to Australia on a Skilled Independent visa using your engineering qualification.
This is possible because the Skilled Independent visa allows the holder of that visa to work anywhere in Australia in any occupation they want. This is why the visa is so sought-after. It also goes a long way to explain why it has such a steep application fee.
If you'd like to continue working as an engineer, and you'd prefer to pay a bit less for your visa, there is another path you can take.
The Skilled Recognised Graduate visa
Australia will welcome you with open arms if you are an engineering graduate, even if you haven't worked a day in your life. The Skilled Recognised Graduate visa allows engineering graduates to live, work and travel Down Under for up to 18 months.
The visa has some straightforward requirements:
You must be under 31
You must have graduated within 24 months of your visa application
You must complete an English language test
Your qualification must come from a recognised institution
Bring your family with you
With both the Skilled Recognised Graduate visa and the Skilled Independent visa you are allowed to bring your partner and dependent children with you.
Special mention: Civil engineers pay attention
Civil engineers are especially in demand in Australia and can expect to earn very well. Take a look at the average earnings below:
| | | |
| --- | --- | --- |
| Occupation | South Africa | Australia |
| Site Engineer | ZAR 342,076 | ZAR 779-986,000 |
| Project Engineer | ZAR 411,769 | ZAR 935-1,299,000 |
| Senior Project Engineer | ZAR 766,171 | ZAR 1,299 -1,560,000 |
| Project Manager | ZAR 369,795 | ZAR 1,560 – 2,286,000 |
Engineers with experience or interest in infrastructure projects are also in high demand. This is not to suggest other engineers are not in demand, and if you have any engineering qualification I highly recommend you explore your Australian immigration options with an Australian immigration expert.

See also: How long does it take to immigrate to Australia

Interview with Quintessential Engineering
If you're interested in heading to Australia and you're an engineer, I recently had a chat with Quintessential Engineering discussing these two visa options. Have a listen and feel free to ask any questions you have in the comments below.
---
We are a professional services company that specialises in cross-border financial and immigration advice and solutions.
Our teams in the UK, South Africa and Australia can ensure that when you decide to move overseas, invest offshore or expand your business internationally, you'll do so with the backing of experienced local experts.