Australia is one of the most popular destinations for professionals who want to relocate. To make the move, you will have to pass what is often called an immigration points test. This crash course we've put together on the points system will help you figure out whether you're eligible for an Aussie visa.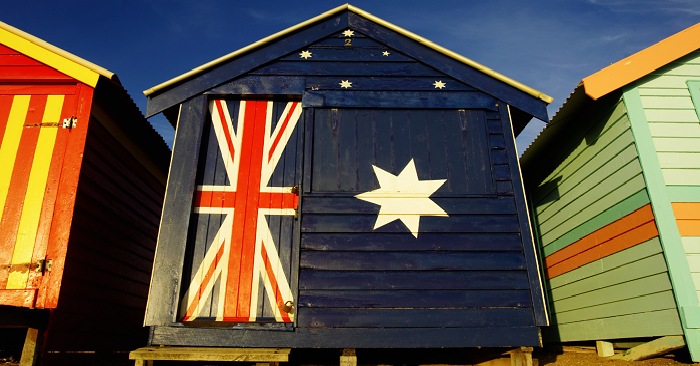 The changing goals of Australian immigration policy
A stable economy, peaceful society and a high quality of life put Australia at the top of the list for many UK and South African citizens looking for a change of scenery.
In fact, the land Down Under is one of the most emigrated-to countries in the world. It's been like this since time immemorial, when the Aussie government had an immigration policy that was premised on the grim phrase: "Populate or perish".
Things really started to change in the 1990s when the Australian government began encouraging skilled migration. The intention was, and remains, to grow and develop the economy through selective migration. In 2015, over 68% of visas were granted to skilled applicants.
The Department of Immigration and Border Protection uses the immigration points test to ensure that those who are awarded visas are skilled enough to add value to Australia.
Let's take a look at the points categories and what they mean for you.
Australian immigration points test categories
Generally, you will need to score 60 points to be able to apply for an Australian visa. There are various categories that determine how many points you can score; the list below will give you a general idea of how many points you could rack up.
Please note: It's strongly advised that you contact a Registered Migration Agent (RMA) to ensure that your application has the highest chance of success. Many applicants will find that they easily cross the 60 point threshold, however this is not confirmation that you will be granted a visa.
In addition to earning enough points, you must accurately demonstrate the nature of your skills and experience against a strict set of policies and criteria.
What skill have you nominated on your visa?
If you work in a job that is on the Skilled Occupations List (SOL), you have the option for applying for the most superior visa: Subclass 189 the Skilled Independent visa.
The amount of points you can claim will vary depending on, among other things, whether or not your skill appears on state/territory shortage lists.
For a Skilled Regional (Provisional) visa (subclass 489), you will need to be sponsored by a state government or a relative that lives in a designated area and can then sponsor you; you'll earn extra points for this sponsorship.
To apply for a Skilled Independent visa (subclass 189), you don't need to have a sponsorship, but your skill must appear on the SOL.
The amount of points you will earn in this category varies. It's best to ask a Registered Migration Agent to give you an idea of how many points you are likely to be awarded in this category.
Work experience and qualifications
Experience in your nominated field is a great way to add extra points to your application. Holding a tertiary qualification also helps.
There are different points awarded for those who have gained experience outside and within Australia:
Overseas experience:
Three years: 5 points
Five years: 10 points
Eight years: 15 points
Australian work experience:
One year:5 points
Three years: 10 points
Five years: 15 points
Eight years: 20 points
Qualifications:
Doctorate degree: 20 points
Bachelor degree: 15 points
Australian Diploma or trade qualification: 10 points
A successful authorised skills assessment in a recognised qualification: 10 points
Age
This is the only category that you cannot (as much as you might try to) improve your score in. First off, you have to be under 50 in order to apply. Generally, the younger you are, the more points you will earn.
Age 45 – 49: 0 points
Age 40 – 44: 15 points
Age 33 – 39: 25 points
Age 25 – 32: 30 points
Age 18 – 24: 25 points
There are visas for parents and grandparents who have children who have become Australian citizens. If you find yourself in this situation, get in touch and we'll see if we can get you sorted.
Competency in English
Like most English speaking countries, Australia gives preference to applicants who have a strong command of the English language. You can earn a significant amount of extra points if you have an excellent grasp of the English language.
Superior: 20 points
Proficient: 10 points
Competent: 0 points
If you are found to have an English language ability that falls below competent, your application will not be approved.
How to earn extra points
There are several ways that you can earn extra points to help you get over the 60 point threshold. You can:
Complete various courses recognised by the Australian government
Move to Australia with a partner who meets the basic requirements for a skilled migration visa
Please note: There are several conditions for using a partner to earn an extra five points. It's best to chat to a Registered Migration Agent before you assume you will be granted these points.
What if you don't think you'll reach 60 points?
First things first, if you feel like you won't pass the Australian immigration points test, don't panic. There are several ways you can earn extra points. For instance, raising your English competency by brushing up on your language skills is a relatively easy way to earn more points.
Get in touch with us if you're worried you won't pass the points test. We'll advise you on how you can maximise your chances being eligible for an Australian visa.
---
We are a professional services company that specialises in cross-border financial and immigration advice and solutions.
Our teams in the UK, South Africa and Australia can ensure that when you decide to move overseas, invest offshore or expand your business internationally, you'll do so with the backing of experienced local experts.