So, you're living in the UK on a spouse visa, and beyond the occasional skirmish over who has to hang up the laundry, everything between you and your partner has been peachy. However, there is a looming cloud on the horizon: Your partner visa is going to expire and if it's not renewed you could be sent back to your home country. Fret not, we've got you covered. Below is a guide to securing an extension for your partner visa.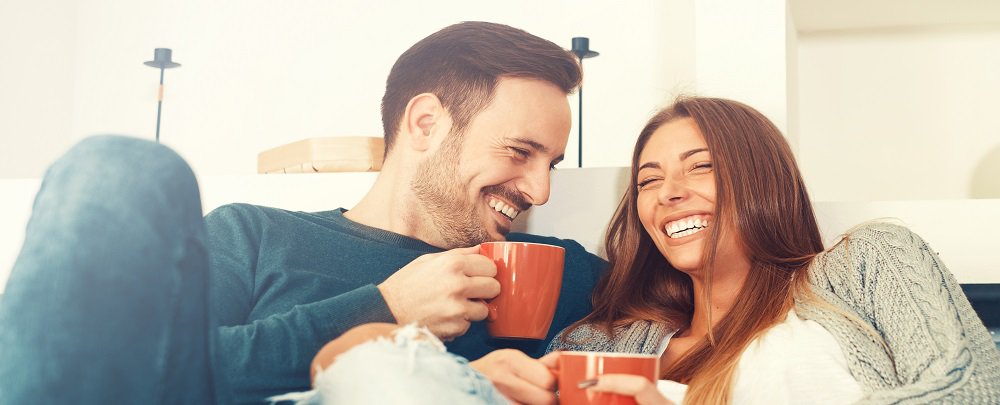 This blog was first published in July 2017 and has been revamped and updated.
This article includes:
Preparation is key – set a reminder to extend
The UK spouse visa is granted for an initial period of two years and nine months. After this period, you'll need to extend your visa. The key thing to remember is that you must apply to extend your spouse visa before it expires, however, you can only apply for an extension once you have held your visa for two years and six months.
This means you have a narrow three-month band to get this admin sorted. You must set yourself reminders if you're going to do it yourself, or you must find a reliable visa consultant to remind you well in advance. By doing this you don't have to worry about missing the deadline.
Stay on top of the financial requirements
It's true, the financial requirements for UK partner visas are onerous – failing to meet them can cause you massive heartache down the line.
When applying for your extension, you will be required to show you can meet the financial requirement. You will need to show that you and your UK partner have an annual combined income of £18,600, or cash savings of £62,500. The documents needed to satisfy this requirement are extensive so it's best to get started way in advance.
If you have children
If you have dependant children as part of your spouse visa extension application, there are additional charges to be aware of. For the first child, you'll need an extra £3,800 in gross annual income, and for each additional child, you'll need £2,400.
Here's an example of how much gross annual income you'll need depending on how many children form part of your application:
No children – £18,600
One child – £22,400
Two children – £24,800
Three children – £27,200
When children are involved in applications, the best interest of the children will be the primary consideration in the application. The success or failure of your application relies heavily on how it is presented. We strongly recommend you speak to a UK visa expert to ensure everything goes smoothly.
Other ways to meet the minimum income requirement
The standard way to meet the financial requirement is through combined annual gross income, but that doesn't necessarily have to be from traditional salaries. Other ways include:
Non-employment income such as dividends from shares and property rental income
Cash savings (the amount needed depends on other annual income)
Pension income
Self-employment income
Income sources can, in certain circumstances, be combined to meet the financial requirement. For a full chart of how income sources can be combined, consult the detailed guidance booklet or speak to an immigration consultant.
Calculating the financial requirement
If you earn above the £18,600 threshold and have no dependant children, there's no need to use a UK spouse visa financial requirement calculator. If you earn below the threshold, you'll most likely use your savings to make up the shortfall, and calculating how much you'll need can be complicated due to the various factors involved.
Only cash savings above £16,000 can be used to help meet the financial requirement. The amount is set at £16,000 as this amount of savings is when someone is no longer eligible for income-related benefits.
UK spouse visa fee
The government fee to apply for or extend your partner visa is £1,033. Each dependant on your application will cost the same amount extra as you.
Healthcare surcharge
As part of your visa application, you need to pay the immigration health surcharge (IHS).The IHS costs £400 per year that your visa is valid. For example, a five-year visa health surcharge will be £2000.
How long does a UK spouse visa take to process?
If you're applying for your spouse visa or spouse visa extension in the UK, you can expect a decision to take up to eight weeks from your application date. There's also a super priority service that will get you a decision in as little as one working day and costs £800.
Restrictions
Spouse visa travel restrictions for extension
You may not have spent more than 180 days outside of the UK in any 12-month period in order to extend your spouse visa, and in the 2.5 years before your indefinite leave to remain (ILR) application.
Spouse visa travel restrictions for ILR and citizenship
There is a very important difference between the time allowed outside the UK when comparing the ILR and British citizenship requirements. You are allowed to be outside of the UK for up to 180 days in any given year for the ILR application, but you cannot be outside of the UK for more than 90 days in any 12-month period in the five years preceding your naturalisation application.
This is good to keep in mind throughout the time you are on your visa in the UK.
---
Stay in the UK – extend your visa. Our immigration experts can ensure you have everything in order. Give us a call on +44 (0) 20 7759 7527 or get in touch via email at immigration@sableinternational.com.
Looking to apply in Australia? Our Australian team is ready to help with your UK visa application. Call +61 (0) 38651 4500 or email ausoffice@sableinternational.com to get in touch.
We are a professional services company that specialises in cross-border financial and immigration advice and solutions.
Our teams in the UK, South Africa and Australia can ensure that when you decide to move overseas, invest offshore or expand your business internationally, you'll do so with the backing of experienced local experts.