Successful applications for Portugal's Golden Visa, a citizenship-by-investment programme, have been increasing since it started. Here's why it continues to be the most popular of its kind.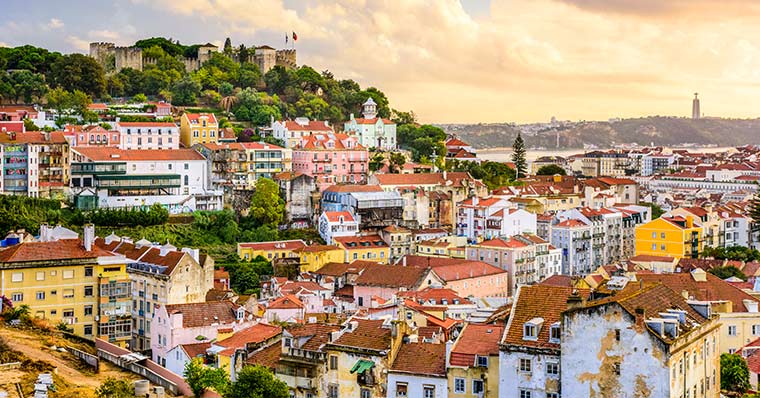 What is the Portugal Golden Visa?
The Golden Visa, or Golden Residence Permit Programme (GRPP), is a residency-by-investment programme that gives you residency rights in Portugal. With this visa, you and your family can live and work in Portugal as well as travel visa-free throughout the European Schengen Area.
A key benefit of the programme is that you don't need to immigrate to Portugal to hold the Golden Visa. You only need to spend (on average) seven days a year in Portugal to meet the residency requirement of the programme. This means you can make a sound offshore investment and secure your family's future without the hassle of relocating to a completely new country.
After five years of holding a Golden Visa, you and your family could be eligible for Portuguese citizenship, earning you one of the world's most powerful passports.
How to qualify for a Golden Visa
To qualify for the programme, you need to make an investment in the Portuguese economy. There are a few routes available to investors. The most popular are the €1 million capital investment and the purchasing of property with a value of €500,000 or €350 000.
Once you have invested, you will be granted a residency permit, which allows you to enter and/or live in Portugal and travel freely within most EU countries. Your Golden Visa is valid for an initial period of one year and can be renewed for a further two years.
See also: A more affordable way to get an EU residency
Who's investing?
Since its inception in 2012, the GRPP has seen over €4 billion invested in the Portuguese economy. According to the Portuguese Immigration Service's official statistics, South Africa is currently in the top four countries applying for and being approved for the Golden Visa. Other countries include China, Brazil, Russia and Turkey. To date, over 6,000 residence permits have been issued to main applicants and over 11,000 to family members.
So, what makes the Portugal Golden Visa such an attractive investment for so many people?
Ease of travel and a second passport
With a Golden Visa in hand, travelling in and around the EU couldn't be easier. This is particularly beneficial if you have ambitions of working within the EU. Portuguese citizenship also offers all the benefits of EU nationality and gives you the right to live and work in the EU.
Secure lifestyle and rich culture
Portugal was voted as the fourth safest country in the world in the Global Peace Index 2018. It has one of the oldest and richest cultures in Europe, with 15 sites on the UNESCO World Heritage List.
Buy to rent and earn a passive income
Last year, the number of tourists visiting Portugal increased by nearly 12% to a record 12.7 million people, increasing the demand for short-term accommodation. For Portuguese property owners, this opens the door for the possibility to earn an income from short-term stayers during the high tourist season.
Tax benefits
Portugal has one of the most favourable tax regimes in the EU for both residents and citizens. Individuals who are not tax residents, those who spend less than 183 days a year in the country, are exempt from almost all foreign source income tax. There's also no inheritance, gift or wealth tax.
Generous on dependents
Dependents over the age of 18 (this includes full-time university students) can be included on the visa, as well as parents (over 66) who are dependant on the main applicant. Dependents receive the same rights as the main visa holder and will also be eligible for permanent residence after five years and Portuguese citizenship after six years.
See also: Successful Golden Visa applications skyrocket in 2018
Don't skip the professional advice
Any big investment comes with an element of risk. So, it's essential to deal with people you can trust who are experienced with the Golden Visa programme. We've developed key relationships with legal advisors and consultants in Portugal who work closely with us.
Sable International has processed over 136 successful Golden Visa applications. Our consultants will ensure that you choose the investment option that is most suitable for you. We assist with opening your bank accounts, tax advice, fiscal applications, property selection and management, as well as residency applications and renewals to your application for Portuguese citizenship.
We are South Africa's leading Golden Visa experts. If you'd like to discuss the programme in more detail, contact us on +27 (0) 21 657 2141 or email our team on goldenvisa@sableinternational.com.
We are a professional services company that specialises in cross-border financial and immigration advice and solutions.
Our teams in the UK, South Africa and Australia can ensure that when you decide to move overseas, invest offshore or expand your business internationally, you'll do so with the backing of experienced local experts.