Portugal's Golden Visa Programme is back on track and foreign investors can now submit their applications.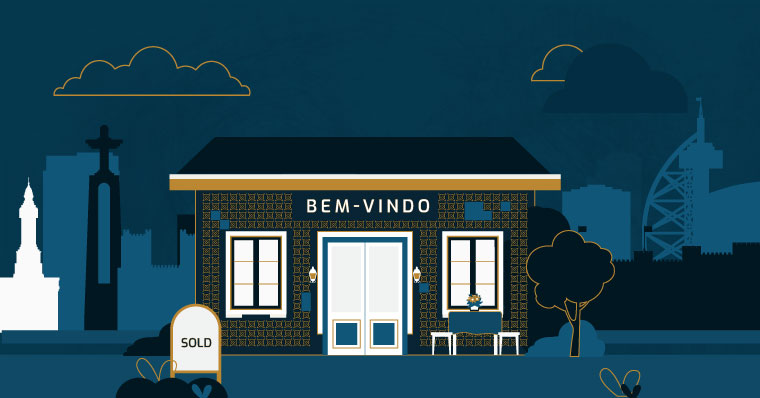 The Portugal Golden Visa programme is once again accepting new applications, following a five-month freeze.
Golden Visa application freeze
Portugal's Golden Visa Residence Programme (GRPP) was introduced in 2012 to fuel real estate investment and the growth of the Portuguese economy. The programme offers qualifying applicants EU residency rights in exchange for a significant investment in the country. So far, it has brought in over €6 billion.
However, for many months now, investors seeking to take advantage of the programme have been unable to submit new applications through the country's ARI (authorisations of residency for investment) platform. In addition, existing investors have been unable to renew their residence permits – which they are required, by law, to do every two years. The delay caused thousands of applicants to be left in limbo. Frustration was heightened as, despite individuals opting to invest large sums of money into the country, the Portuguese Immigration and Border Service (SEF) failed to be transparent about the issue. Instead, applicants were left with a cryptic message stating that "it is not possible to complete the application because the type of investment awaits regulation".
See also: Portugal ranks fifth for the most powerful passport: How to use residency-by-investment to secure one
Golden Visa regulation changes
Long-anticipated changes to the GRPP came into effect on 1 January 2022 that meant investors could no longer qualify for Portuguese residency through investment in residential properties in prime locations like Lisbon, Porto and the coastal areas. Instead, the programme was adjusted to encourage investments inland in rural or low-density areas and on the islands of Azores and Madeira with the investment into Private Equity Funds increasing to €500,000.
It was widely theorised that these were the regulation changes that the ARI platform's error message referred to. The administrative delay in applying the regulations to the system could possibly be explained by the fact that SEF is currently being restructured.
Other theories posited that the Portuguese government might have been scaling back on Golden Visas intentionally, following proposals from numerous political parties to end the programme.
Will the EU end Golden Visas?
Recently, the European Parliament has been discussing an end to all Golden Visas. Proposed amendments include:
A Union-wide gradual phasing out of citizenship-by-investment schemes by 2025
A comprehensive regulation covering all residency-by-investment schemes in the Union
A new category of the Union's resources, consisting of a residency- and citizenship-by-investment adjustment mechanism
A targeted revision of legal acts in anti-money laundering and countering the financing of terrorism
A targeted revision of the Long-Term Residence Directive
Ensuring that third countries do not administer harmful residency- and citizenship-by-investment schemes
Portugal's government rejects ending Golden Visas
Earlier this month, the Portuguese government restated its commitment to the Golden Visa programme and offered assurance that it has no intention of making any changes at the moment. The ARI platform is since up and running again and SEF reopened its calendar to applications submitted in 2021 on 24 June, 2022. Investors can now rest easy knowing that investments can now continue as usual.
While everything is on track at the moment, it's worth bearing in mind that the programme is facing pressure, both from within the country and from the EU. If you want to avoid potentially being affected by these proposed changes, it's best to begin the application process sooner rather than later.
See also: Portugal's Non-Habitual Residence programme: Tax-free income
Qualifying for GVP through a property investment
Despite the new restrictions, Portugal remains a popular destination for property investors with a thriving market and high rental yields. The Golden Visa encourages foreign investment in the country through a minimum investment of €280,000 and a length of stay of only 35 days during the five-year Golden Visa period. The minimal residency requirements and flexible path to citizenship have made the programme extremely popular among foreign investors. Among others, benefits of the Golden visa programme include:
Dual residency for you and your family
Offshore property ownership
Low-cost, high standard of living in a Mediterranean climate
The residency permit you are granted will also allow you to enter and/or live permanently in Portugal and to travel freely throughout the rest of the EU. Once issued, your Golden Visa is valid for two years and can be extended for another two years.
With Portugal's high education standards and global mobility, planning your child's European higher education journey starts here. There is no better time than now to begin investing in the acquisition of a second passport in Portugal.
---
Thinking of investing in Portugal? As the market leader in Golden Visas, our expert consultants will assist you with every aspect of the programme and can assist you with choosing a property to invest in through our on-the-ground partners. Get in touch with us at im@sableinternational.com, or call us on +27 (0) 21 657 1584
---
We are a professional services company that specialises in cross-border financial and immigration advice and solutions.
Our teams in the UK, South Africa and Australia can ensure that when you decide to move overseas, invest offshore or expand your business internationally, you'll do so with the backing of experienced local experts.