Since Portugal launched its Golden Residence Permit Programme (GRPP) in 2012, buyers from all over the globe have flocked to the stunning Iberian country to take advantage of the benefits and opportunities the programme has to offer. South Africans, in particular, have quickly realised that an investment in the GRPP offers the chance to secure their family's future with a hard currency investment that also opens the door to EU residency.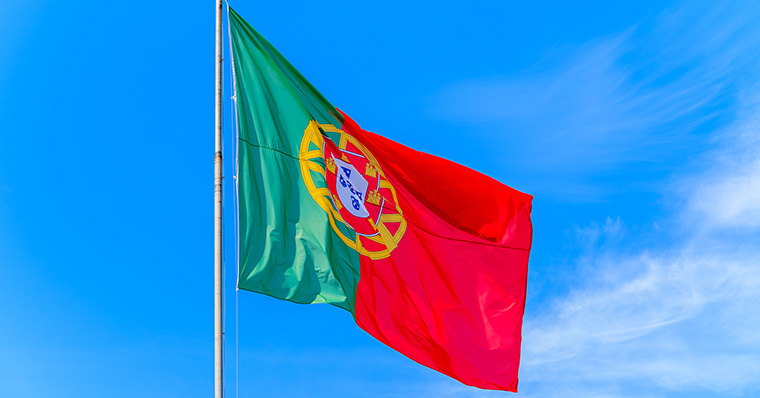 Your gateway to EU residency
Since its inception, the Golden Residence Permit Programme has consistently remained the top residency-by-investment programme of choice for international investors. Through an investment of €500,000 in Portuguese property, non-EU citizens are able to secure a Golden Visa and gain Portuguese residency rights.
On a Golden Visa, you and your family are allowed to enter and/or live in Portugal and travel freely within the vast majority of European countries. One of the biggest attractions of the programme is that not only are you making a sound offshore investment, but if your application is successful, in just six years you could be eligible for full Portuguese Citizenship.
One of the most attractive aspects of the Golden Visa is the relaxed residency requirement. To ensure your Golden Visa remains valid, you only need to stay in Portugal for seven days per year, for a period of five years.
As of March this year, over 6,050 Golden Visas have been issued to main applicants, with 10,181 issued to family members. The total investment in the GRPP now stands at over €3,7 billion.
According to SEF's official statistics, South Africa is currently the nation with the third most Golden Visa holders. At present, over 200 South African families have already successfully applied. Sable International has successfully processed 136 of those applications – firmly establishing us as the Golden Visa market leaders in South Africa.
See also: Successful Golden Visa applications skyrocket in 2018
Rental investors making hay while property prices shine
According to the National Statistics Institute, property prices in the Lisbon area rose 18.1% in the fourth quarter, compared to the previous year. In Porto, prices increased by 17.6%. On average, property prices were 7,6% higher across all of Portugal.
The sharp rise can be attributed to the influx of tourists in the country and the demand for property by foreign buyers. Most foreign buyers have found buying property in Portugal to be a lot more affordable compared to other European countries, while still affording them the opportunity to gain and enjoy EU residency.
Find out if you qualify for the GRPP.
A city on the rise: Why more people are investing in Porto
Nestled on the Douro river, Porto is the second largest city in Portugal. It's an exciting city rich in history, culture, wine and food. Each year more and more travellers and expats are heading to this fascinating city to experience its old-world charm and unconventional features and attractions.
While Lisbon remains a popular choice for many, currently, most buyers are quickly realising the value in investing in Porto. Property prices in the city are steadily on the rise, but it's still a lot more affordable to purchase property in Porto.
The city centre, the Ribeira, has also been declared a UNESCO World Heritage Site. This means that much of the city's age-old medieval architecture and historic charm will remain preserved, safeguarding your property from redevelopment projects that could devalue your investment.
Buy to rent and earn a passive Euro income
According to analysts, house prices are expected to continue rising in Portugal this year, as demand by foreign buyers continues to increase. Demand from tourists for short-term rental properties has also risen strongly, especially in the main cities.
As a Portuguese property owner, this increased demand for accommodation opens the door for the possibility to earn an income from short-term stayers during the high tourist season. Should you intend on moving with your family to Portugal in the long-term, this will allow you to delay your move and slowly ease out of your life in South Africa, without affecting your financial situation.
Last year, as a direct result of the housing boom, economic growth reached its highest level in nearly two decades. Analysts expect this expansion to continue this year.
---
Sable International is a professional immigration advisory business, and we will ensure we match you with the best professionals on the ground to make your transition as hassle-free as possible, don't believe anyone who says its easy. Unlike real estate vendors promoting the Golden Visa, Sable International acts for you the investor, and not the seller. With us you'll have someone on the ground in South Africa and in Portugal you can trust. If you'd like to discuss the programme in more detail, contact us on +27 (0) 21 657 2141. Alternatively, email our team on goldenvisa@sableinternational.com.
We are a professional services company that specialises in cross-border financial and immigration advice and solutions.
Our teams in the UK, South Africa and Australia can ensure that when you decide to move overseas, invest offshore or expand your business internationally, you'll do so with the backing of experienced local experts.