After the latest Australian immigration regulation changes were announced a few months ago, there has been a lot of confusion and speculation as to how one can apply for an Australian visa. Instead of leaving you to wonder, we've collected everything you need to know about these changes.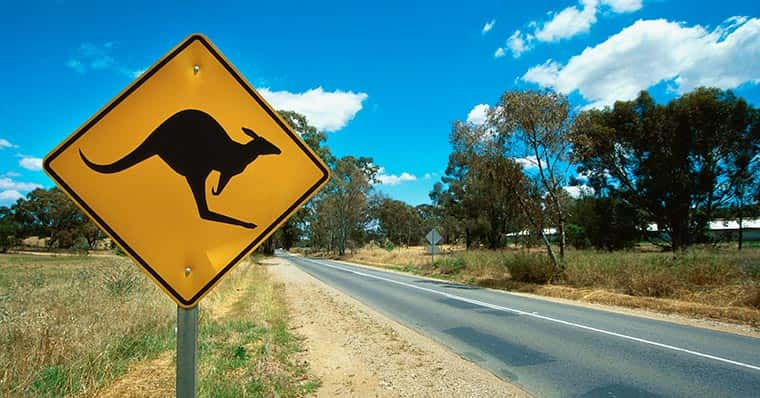 First off, this is what has changed
Here is a list of the most important changes to the Australian skilled worker migration programmes:
Applicants 45 and above are no longer able to obtain permanent residence as sponsored employees or a general skilled worker. The previous age limit was 50 years of age.
The number of occupations available for state sponsored work visas and general skilled migration visas has been reduced by 216 occupations.
The consolidated skilled occupations list was renamed to the short-term skills shortages list.
The skilled occupations list was renamed to the medium and long-term skills shortages list.
Only those in occupations on the long-term skills shortages list can be sponsored for permanent residence by employers.
Those on the short-term skills shortages list can only receive a two year work visa, which is renewable for another two.
There is now a tougher English language test, involving reading, writing, listening and speaking.
According to Australian Prime Minister Malcolm Turnbull, the changes were implemented with the aim of improving "Australian values". Many have been up in arms since the changes were announced. While it may be tougher it is certainly not impossible.

See also: Australian visa
How to get a state sponsorship
There are two ways to get a state sponsored visa. These options are very much alive and well despite the recent changes to the immigration rules and regulations.
1. Apply directly to the state
Despite the reduction of occupations available for those seeking sponsorship by state governments, there has been and increase in the amount of sponsorships that are being handed out. Queensland, Victoria, South Australia, Northern Territory and Tasmania have diversified their occupations list and managed to increase the amount of work visas being issued.
2. Use your family connections
Anyone with close family living in a state or territory of Australia is also allowed to be sponsored by that state for occupations that are not on the list. These "off-list" occupations are many and varied.
Tasmania, ACT and South Australia have already increased their number of sponsorships being granted for "off-list" occupations. This was done soon after the migration changes were announced, no doubt to offset any decrease in migration to these areas.
Temporary work visa not abolished, but replaced
Despite many saying the temporary work visa (subclass 457 visa) is abolished, in reality it has actually been replaced. Earlier this year, the Australian government announced that the temporary skills shortage visa (TSS) will be introduced in place of the subclass 457 visa.
The TSS visa will include short-term occupations for up to two-years and medium-term occupations for up to four-years.
Don't go it alone, get help when you need it most
When preparing your application, it is best to seek MARA (Migration Agents Registration Authority) registered agents to help clear up any concerns you might have.
They will also advise you on what course of action to take if the recent migration changes affect you directly. Going through an expert will also ensure your application will have the best chance of success. An immigration agent can also advise you on which visa route is the best for you and your family.
---
We are a professional services company that specialises in cross-border financial and immigration advice and solutions.
Our teams in the UK, South Africa and Australia can ensure that when you decide to move overseas, invest offshore or expand your business internationally, you'll do so with the backing of experienced local experts.