In a bid to drive local tech development, UK Visas and Immigration (UKVI) has made it easier for highly skilled non-EU IT professionals to acquire a Tier 1 (Exceptional Talent) visa to live and work in the UK. If you work in tech and have previously been unable to apply for a British work visa, you may be able to do so now.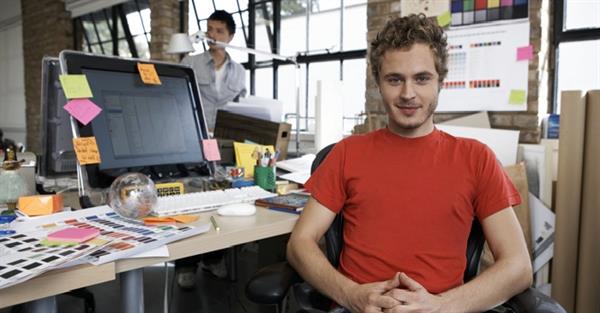 The new rules are part of the Tech Nation Visa Scheme, which updates a programme that is now just over two years old. Initially, the programme failed to capture the interest of global IT firms and start-ups; last year only seven out of a possible 200 visas were awarded.
The changes to the Tier 1 (Exceptional Talent) visa regime targets four areas.
Already established companies
Tech City UK will make it easier for fast-growing companies in the UK to hire the people they need. If a UK company can demonstrate that its growth will be aided by hiring a highly skilled non-EU citizen, then those visa applications will be fast-tracked.
People with exceptional promise
If you are a person who shows "exceptional promise" in any field that is tech-related, your chances of receiving a visa will be greatly increased. In this scenario you will have to show that your skills will be able to drive the UK tech industry forward.
Tech in the North
London tends to grab all of the international talent. In an effort to spread the pool of highly skilled immigrants across the country, UKVI will give priority to visa applicants who plan to work in the North of the country. Cities in the North include Newcastle, Leeds, Sunderland, Liverpool, Manchester, Hull and Sheffield.
Multiple concurrent visa applications
Businesses will now be able to recruit up to five people at once, on the same application. This will enable tech companies in the UK to hire whole teams of people from non-EU countries. This is one of the most praised updates to the scheme as it means that companies can now add whole teams to their enterprise.
These new measures will apply from 12 November 2015.
For the last few years UKVI has been tightening visa regulations in an attempt to limit the number of foreign workers in the UK. Tier 2 highly skilled visa approvals have been particularly limited which makes the Tech Nation Visa Scheme all the more important for non-EU professionals hoping to immigrate to the UK.
---
To see if you're eligible for a Tier 1 visa as part of the UK's Tech Nation Visa Scheme, give us a call on +44(0) 20 7759 7527 or at immigration@sableinternational.com and we'll get back to you to set up a consultation.
This article originally appeared on Memeburn.
We are a professional services company that specialises in cross-border financial and immigration advice and solutions.
Our teams in the UK, South Africa and Australia can ensure that when you decide to move overseas, invest offshore or expand your business internationally, you'll do so with the backing of experienced local experts.