The NHS has been experiencing a serious shortage of medical professionals recently, with one in 11 health service posts remaining vacant. To remedy this shortage, the Home Secretary has lifted the restriction on the number of visas granted to medical professionals looking to live and work in the UK on a Tier 2 visa. If you're a doctor or a nurse that has always dreamed of living in the UK, now could be the perfect time to submit your visa application.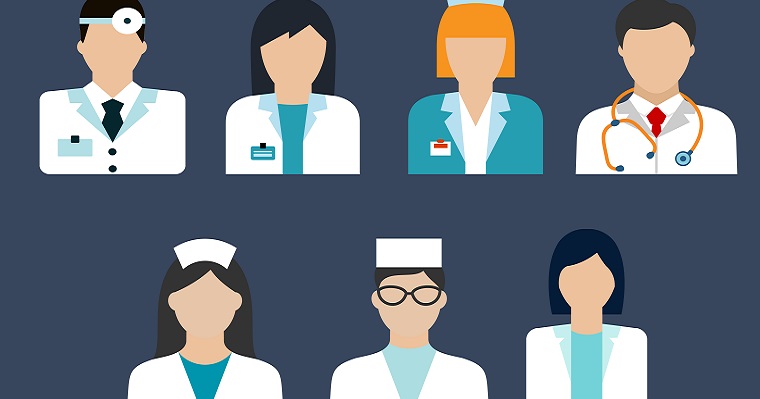 Lifting the restriction: An unlimited number of Tier 2 visas for doctors and nurses
As the demand for healthcare increases, thousands more doctors and nurses need to be recruited in the next 10 years to cope with the demand. A British Medical Association spokesperson said that "the Tier 2 visa cap is resulting in thousands of highly trained, experienced doctors being blocked from taking up empty posts in the health service that the NHS is unable to fill".
The Home Secretary, Sajid Javid, heeded these concerns and has since lifted the cap on the number of Tier 2 work permits issued to doctors and nurses. This is not only excellent news for the medical sector, but also for other sectors of the UK economy, as 40% of all Tier 2 work permits were granted to NHS workers, leading to thousands of IT specialists and engineers being denied visas.
How to apply for a work permit as a healthcare worker in the UK
Now that the cap has been abolished, it just got a lot easier for qualified doctors and nurses to get NHS jobs in the UK. The Tier 2 work permit application process is somewhat complex, as you are required to be offered a position in the UK before you apply for your visa. The great news, however, is that healthcare professionals are in such a high demand that there is a fast-tracked application process specifically for UK healthcare jobs. Doctors and nurses are both on the UK's Shortage Occupation List (SOL).
To be eligible for a Tier 2 work permit, you must:
Be sponsored by an employer who holds a specific licence
Be from outside the EEA
Have adequate English language skills
Have £945 in your bank account for 90 days before you apply*
*Certain companies will certify this requirement for you.
One of the major benefits of the Tier 2 work permit is that you can bring your family with you as dependants on your visa. To do this, you will need to show that your dependants can be financially supported whilst in the UK. To prove this, you must hold an additional £630 in your account for each dependant applying with you. These funds must be in your account for 90 days.
The process of applying for your Tier 2 work permit, especially if you are applying with dependants, is complicated. The first step is to get in touch with a relevant UK employer or nursing agency who can assist you with nursing jobs in the UK. Unfortunately, we don't offer support with job placements, however, our caseworkers are experienced in working with both the candidates and employers who have been through the sponsorship process. We recommend speaking to our team for guidance on the process. Our experienced UK immigration caseworkers can assist you with every step of the application to ensure that you don't end up wasting time and money.
Not sure about you residency status?
An undersupply of NHS staff
The UK's National Health Service (NHS) has been experiencing an enormous staff shortage in the wake of Brexit and the consequent departing EU skilled workers. With unemployment at a 42-year low, certain sectors, the medical field included, are struggling to fill vital roles. The number of vacancies in the NHS increased by approximately 8,000 places from 2016 to 2017, with a particularly worrying undersupply of nurses.
See also: Nurses needed in the UK, and employers are willing to pay
Despite the NHS staff shortages, only one third of UK visa applications by overseas medics were being accepted. This is because the cap on Tier 2 work permits is set at 20,700 work permits for non-EU skilled workers per year. The official figures show that there were 3,597 requests from doctors for Tier 2 work permits between 6 November and 5 April 2018, but only 34% were successful. The NHS had 35,000 nurse vacancies and nearly 10,000 doctor posts unfilled in February 2018, according to an NHS Improvement report. The NHS warned that the limit on the number of Tier 2 work permits granted to medical professions was exacerbating staff shortages at medical facilities, which ultimately results in subpar medical care for UK residents.
---
Our caseworkers can assist you through every step of the Tier 2 work permit application process. Get in touch with us on workpermits@sableinternational.com or give us a call on +44 (0) 20 7759 7584.
We are a professional services company that specialises in cross-border financial and immigration advice and solutions.
Our teams in the UK, South Africa and Australia can ensure that when you decide to move overseas, invest offshore or expand your business internationally, you'll do so with the backing of experienced local experts.