Moving to the UK for a two-year working holiday has been a popular rite of passage for thousands of Aussies for years. The Tier 5 working holiday visa enables travellers under the age of 30 to live and work in the UK for up to two years and it's a fantastic way to see the world.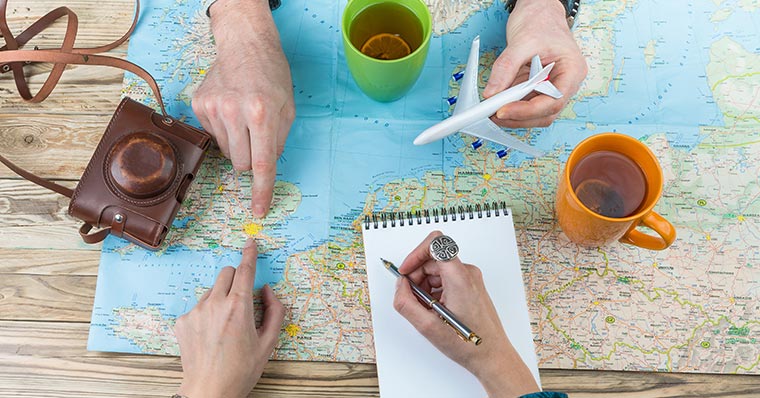 The UK Tier 5 (Youth Mobility Scheme) visa basics
To qualify for this visa, you must:
Be between the ages of 18 and 30
Be a passport holder of a participating country (like Australia)
Have sufficient funds at your disposal
Not have been granted the visa previously
Intend to return home after living and working in the UK for two years
You don't qualify if you have:
Children who live with you
Children you're financially responsible for
Already been in the UK on this visa or on the now 'working holidaymaker' visa
A great way to travel
As an Australian on a Tier 5 visa, you can travel outside the UK and around Europe's Schengen zone for a period of 90 days within a 180-day period. If you exceed these limits you will have to apply for a separate Schengen visa.
The visa is lenient as it allows multiple entries in and out the UK. This makes it perfect for people with itchy feet who wish to see the world.
Extending your stay in the UK beyond two years
The UK working holiday visa allows you to stay in Britain for up to two years. During those 24 months, you may study and/or work. However, once your two-years are up, you have to leave the UK or apply for another visa to extend your stay.
During your two-years in the UK, if you have received a job offer or sponsorship, you can apply for a Tier 2 visa and return to the UK. You could also apply for an Ancestry visa if you have a grandparent that was born in the UK.
However, if you would prefer to stay in the UK without returning home, there are three other visa options which allow you to do this:
Ancestry dependant - If you are in a relationship or married to an Ancestry visa holder, you may become a dependant on their visa.
EEA family permit - For people who are in a relationship or married to an EU citizen, there is the option of becoming a dependant on their visa.
Spouse visa - If you are in a relationship or married to someone who is British or has settled status in the UK, you may apply for a spouse visa.
What you can't do on a Tier 5 visa
Despite being able to work in the UK, there are certain careers you can't pursue. Under Tier 5 regulations, you cannot use public funds or work as a professional sportsperson, doctor or dentist.
Other than that, the Youth Mobility visa has no overbearing restrictions during your two-year stay.
How much does it cost to apply for this visa?
Apart from having £1,890 in savings (roughly AUD 3,113), you will be charge additional fees that include a UKVI visa govt fee (AUD 387), healthcare surcharge fee (AUD 494) and an optional UKVI priority processing govt fee (AUD 302). You can keep up to date to see how the Pound is doing against the AUD by using our currency exchange tool.
Get your life in the UK started the easy way
Our sister company, 1st Contact, offers UK relocation packages to help you ease into UK life. Your package will set you up with a bank account, an NI number and an international sim card. It will also give you a ton of information on accommodation, job hunting and life in the UK.
---
If you're keen to make use of this information and you're aged between 18 and 30, get hold of our Melbourne office on 1800 039 300 or drop us an email on ausoffice@sableinternational.com to get your working holiday underway.
We are a professional services company that specialises in cross-border financial and immigration advice and solutions.
Our teams in the UK, South Africa and Australia can ensure that when you decide to move overseas, invest offshore or expand your business internationally, you'll do so with the backing of experienced local experts.