In this second episode of the Sable International UK Citizenship Podcast Series, Mishal Patel, Director of Sable International's Citizenship and Immigration division, discusses the EU Settlement Scheme and clears up some confusion around the programme.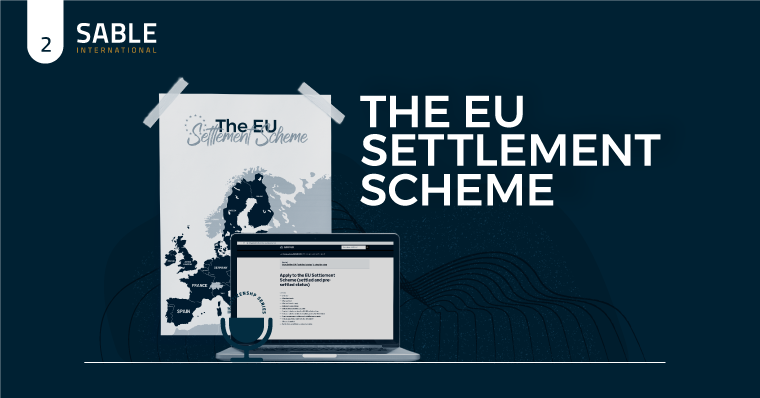 Recorded on 16 June 2021.
Watch on YouTube
Listen

Topic navigation
Episode transcript
(This transcript has been lightly edited for clarity)
Tallulah van der Made:
Hello and welcome to the second episode of the Sable International Citizenship podcast. My name is Tallulah, and I'm here with Mishal Patel, a British citizenship and immigration expert and director of our Immigration and Citizenship division. Today we will be talking about the EU Settlement Scheme, which comes to an end this month.
Now, the EU settlement scheme (or EUSS) is the programme that the UK government put in place for EU citizens who were already living in the UK at the time of Brexit. While there has been a large push by the government for people to register, there's still some uncertainty around the programme that we wanted to help clarify. Mishal, can you tell us a little about the programme and how one goes about applying?
Mishal Patel:
Sure. So the programme really is the UK's promise to EU citizens living within the UK or those who have family members who are EU citizens that migrated to the UK before the first of January 2021. The promise really was that they would make it a very simple and free process for these EU citizens, so that they're not losing any rights over the UK's decision to leave the European Union.
How it works is actually quite simple in one way. But, obviously, it has different stages. So, the first stage is really first finding out whether you're eligible. I think we'll go through that in the next couple of questions perhaps. But if you are eligible, and you've isolated that, then the first thing you need to do is get yourself what they call an EU Exit: ID document check app.
This app is available across all sorts of phones (download here on Apple or Google Play), and what it does is initially it's going to allow you to scan your ID card. So that's the first process – to verify your identity via this app.
The EU Settlement Scheme is completely free
There are other ways to do it. You can, you know, get a scanner, book a scanner location and they'll scan it for you, or you can post the document (i.e. your EU national ID card or your EU passport). The app is always the quickest, and you get to keep your originals. So that's quite handy. But once that's done, then the rest of the application has to be completed online at GOV.UK. So you go ahead and complete the application online. There is no payment for this application type. So, again, the EU Settlement Scheme is completely free. Once you've made the online application, you'll get an opportunity whilst you're completing that to upload all the supporting documents to support what type you're applying for – either pre-settled status or settled status. Once Home Office is satisfied, they'll come back to you with a conclusion. So that's sort of a very brief overview of how one can apply.
TV: You mentioned "settled" and "pre-settled", do you just want to clarify what the difference is?
MP:
Sure. So, there is a vast difference. Pre-settled status is a five-year leave to remain that's been issued under the scheme. And that means that you will be looking forward, at the end of the five years, to applying for settled status. Sttled status is basically the UK's way of giving indefinite leave to remain under the scheme.
TV: So that's the new permanent residency, right? If you're applying for settled status, you must do that if you already have permanent residency.


MP: Absolutely. So permanent residency is your document, which is a sort of blue foldable document, or a court document, or sometimes an endorsement to one's passport that says "certified permanent resident". That has long been the case under the EEA regulations when we were part of the European Union. And with leaving the European Union, and the transition provisions coming to an end on 30 June 2021, we know that document will no longer be valid for the purposes of living and residing in the UK. So, if you are someone who's got the permanent residence document, it would be best if you apply for settlement under the settlement scheme to continue your residence.
TV: Because permanent residency will no longer be valid, right? Settlement is replacing it.
MP: Yeah, that's correct. Yes.
TV: So that's one reason that it's important to apply if you're currently a permanent resident, but if you're not yet a permanent resident and you're looking at the pre-settled status, what are some other reasons that it's very important not to miss the end of the month deadline?
MP: If you are an EU citizen, that hasn't taken advantage of this scheme or don't know if you can, then it would be worth getting some advice about that or getting into the scheme now before 30 June 2021, because there are mainly three reasons.
The first reason has to be that if the UK is your main home going ahead, then we know that all bodies in the UK – so the bank, your doctor surgery, your mortgage, any financial lending company, even employers will all need to verify whether you have the correct leave, or status in the UK to get into those services or to be employed for that matter. Now, if you're not going to go ahead and get this, come into the scheme and get the pre-settled or settled status, you may be denied access to these services. So will your family members if they haven't taken advantage of the same thing. So that's the number one reason, is to continue to have your stay in the UK.
It would be a shame if you weren't able to get British citizenship just because you didn't take the right steps at this stage.
Number two reason is if you are an EU citizen who's perhaps thinking of getting it, not quite sure, get it. Because if you need to get non-EU or EEA, or Swiss family members from outside of the UK to come in after the deadline, you will need to first be under that scheme. That's the only way that they will be able to apply for what we call a family permit to come into the UK on the basis of being a family member of someone that is under the scheme at the moment. So you're closing the doors for future family members to come and potentially settle in the UK in the future after the deadline. Luckily, they haven't imposed a deadline on that part of the scheme yet i.e. family members joining those who are already under this scheme, and potentially have been living here before the Brexit date, which would have been 1 January 2021. So that's the second reason.
The third and last reason is, it is important to get this. Not only is it free, which is a massive saving because everyone else that applies for indefinite leave to remain is facing over £2,200 of government fees, but also it is a stepping stone in order to acquire British nationality or naturalise as a British citizen. So if you're not going to go ahead and get onto the scheme, you will have a very difficult time naturalising as a British citizen.
With British citizenship itself, comes a lot of sense of belonging in the community, especially after Brexit. So, it would be a shame if you weren't able to get British citizenship just because you didn't take the right steps at this stage.
So those are my three main reasons why I'd push someone, if they haven't thought about it, to go get it, even if they're not too sure whether they want to remain here in the future.
TV: It's also very important for employment, because after the deadline, employers are actually obligated to check your status. If you don't have settled or pre-settled status as an EU citizen, you lose the right to work in the UK. They have no option, because they can be fined for keeping you on staff, so they have to then relieve you of your employment.
MP: Absolutely. That's absolutely correct. So all employers in the UK have been briefed, there's a lot of guidance on this that has been provided, confirming these are the right documents to look out for from the 30 June 2021 onwards. So, the employers already know that they're looking for these datasets.
And he's like, "Well, where's my visa, how do I prove it to anyone that I've got this?"
Now, what's interesting here is a lot of people are questioning… I have quite a few people actually questioning me within my friend circle. For example, a good friend of mine, who was in Germany for a couple of years and then came in last year to take advantage of the scheme, he applied and got a pre-settled status. And he's like, "Well, where's my visa, how do I prove it to anyone that I've got this?" So, just to clarify, when the Home Office makes a decision, they will send you a letter by email as an attachment saying your application's been successful, you've got pre-settled status or you've got settled status. That itself is not proof of your status in the UK. Actually, that just confirms the conclusion of that application.
The actual proof of your status is actually there's a separate website that you can go into to check your status. You log in with the proof of ID number (e.g. passport) provided for the initial application, and what it will do is it will take you to a site. On that site, you can share a code with your future employer, bank official, whoever it is. A one-time access code. That code would then allow that person seeking to satisfy themselves of your status in the UK to access that part of the website. There they will see a document confirming your status. That is the correct way that EU citizens will prove that they've got pre-settled or settled status, to future employers, for example. Now, that's not the same for non-EU citizens who are under that scheme.
TV: Family members?
MP: Right. For my friend, that would have been his wife. She went into the same scheme as a family member of an EU citizen and she got pre-settled status, just like he did. But in her case, because she's not an EU national herself, she actually got a biometric card. So family members, or non-EU, EEA, or Swiss nationals, for that matter, get biometric cards at the end. You have to wait 10 working days or so after the application has been approved, and they'll post that.
TV: Okay, so if you're an EU citizen, you won't get the card, you'll have the digital link to prove your status. Your family members will get cards to prove their status. On the subject of spouses and family members, I think a lot of people are worried about how they register their dependants for the scheme. So how does it work with family members?
MP:
With family members, the current rules do allow ascendants, and descendants. But if you've got siblings and uncles and all that, that doesn't work. So, I can't sponsor my brother to come in, if he's not an EU citizen but I'm here under the scheme, but I can sponsor my granddad to come in if I wanted to.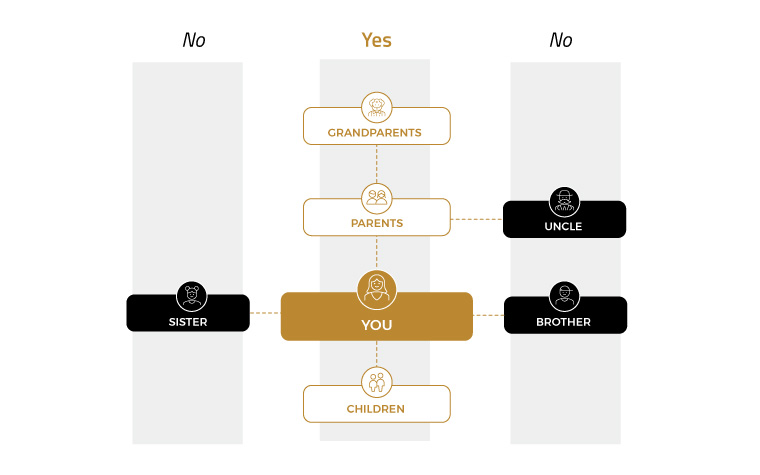 Ultimately, I myself have to first be an eligible EEA citizen. Now, this is a definition I won't go into too much but one of the ways I'm an eligible EEA citizen is I've entered the UK before the end of last year, by 31 December 2020, and I've gone on to this scheme. Now, if I'm such a person, whether I'm in the UK or not, does not matter.
I had a conversation with someone yesterday. They came in, they got the pre-settled status, and then they left to finish their affairs in their home country. Because he entered before the end of last year and got the pre-settled status, his family members can come into the UK. Remember what I said earlier, at this current time, there is no deadline for family members of EEA nationals joining the EEA national in the UK as long as I'm an eligible EEA national. I must meet that definition. So, if anyone's worried about it, first they need to confirm whether they are such an EEA citizen. If they are, then it's probably quite straightforward to get their family over as long as the relationship can be proven.
TV: For family who are already with you? Do you include them on your application?


MP: Absolutely. So, first you make your application as an EU citizen. I would suggest then you make your children's ones or your wife's or husband's. Because when you make, especially the children's one, you can link the applications.


I would suggest the main EEA citizen applies first, maybe a week or two before
There will be a part of that online application where you can link the parents' applications, or the fact that the parents already got it with a reference number. What they'll do is, they'll approve them on the basis that the parents are on the scheme. The spouse, similar thing. I would suggest the main EEA citizen applies first, maybe a week or two before, and then you can link them, or make reference to them. So they're done at the same time, which makes it quicker, easier, and also adds substance to the actual application.
TV: Okay, so first you do your own as the EU citizen. Then, a week or so later, you go in and you do your dependants and your spouse, or your parents or whichever family members you're applying for and you link them to your application? So you're saying to the government, "Look, all these people are with me." Then they'll evaluate them all as one?
MP: Correct.
TV: Then another question that a lot of people are asking is, is the government making any allowances for late applications, especially with the whole Covid situation?
MP: The simple answer is yes. They have released, recently, a policy on late applications. But you've got to have reasonable grounds for a late application.
Now, examples of reasonable grounds were given. One of them that stuck out was children. So especially where children are displaced, or are in foster homes, or their parents are not well, and then they've not made applications. The UK has sort of a legal obligation to consider what's in the child's best interests, especially with children in the UK. So they will allow late applications where it's no fault of the child that they haven't gone onto the scheme, because most likely the parents didn't take a certificate, or there are no parents, they were part of a legal guardianship or in a home somewhere.
They will consider those sorts of compassionate reasons and extenuating circumstances. Covid was mentioned in that part of the guidance.
So that's the number one example that was kind of given and I think that's easily provable, it's a genuine situation. The second one was victims of domestic abuse, where there is a pressure, sort of, from a partner or your husband or wife not to do it, which can happen.
So, they will consider those sorts of compassionate reasons and extenuating circumstances. Covid was mentioned in that part of the guidance. So where someone was, say, for example, not even aware of the deadline, because they were so unwell, they were on a ventilator or something like that.
The onus is on the applicant to provide proof that they have an exceptional circumstance, or executive circumstances where they couldn't get to a computer, maybe they didn't even have a place to live at in that time, so they couldn't meet the deadline, because they didn't have access to these documents, or a computer or the internet. So there's a host of various examples, but it's not an exhaustive list. It's just an example set.
TV: They're going to look at them on a case-by-case basis. So basically, if you can do it now, and you can't prove that you can't do it now, then you have to do it now.
MP: Right, then you have to do it now.
TV: So the deadline's the end of this month, but that's for getting the application in, right? Not the approval. So you've still got two weeks to... or a week and a bit, to apply.
MP: Right, you've still got two weeks to get this application in. As long as the application is made and is a valid application, and, you know, there are no mistakes made whilst making that application, then they can't turn around and say this was invalid to start off with. So it's very important to know whether you have sent the correct documents, whether the application has been submitted, you know, it wasn't that the internet failed at that point and you didn't submit. So one has to ensure that it was a valid application. As long as that's been made before 30 June 2021, then you should be fine going ahead.
It's now or never for most of these people
We obviously have resources here that can push forward these applications. So, you know, we are welcoming a lot of people at the moment, we're just rushing in the last hurrah before the deadline and it's obviously quite busy. But, again, it's now or never for most of these people, because they won't have a valid reason, as far as I'm concerned, because it has been a while that this scheme has been available to Europeans, especially those in the UK.
TV: So if people have questions about their status or about their situation, is there any way to actually get in touch with the government to ask?
MP: They do have a team, it's called the EU Settlement Scheme Resolution Centre.

TV: Then, do you want to talk a bit about the service that we offer?
MP: Sure, absolutely. A lot of people are doing this themselves and that's the idea of the scheme because that's why they made it very straightforward, but there will always be those people who don't fall into the bracket. So that's where we come in, really, or where we can provide the most sort of guidance on and representation on.
So we have a team here that specialises in these applications, that do them day in and day out. They are in the office every day as well. So you know, none of the Skype calls dropping and all that. We are here, we are present. We offer a bespoke service, not just on guiding whether someone's eligible, but also taking them through each part of the application, which is as important, and also what documents to provide. Once the application is done, that's not where the representation ends. We actually continue representing them until the point of application has been approved and either the cards reach the family members or the email with a letter has been sent to the relevant applicant. So if anyone listening to this podcast needs any advice or help, please feel free to get in touch with myself and my team.
TV: Thanks so much, Mishal. Thank you for your time. Thank you to everybody who tuned in today. This next episode, we'll be talking about ways that Americans might qualify for UK citizenship without even knowing it. So yeah, look out for that one.


---
---
Catch up on the rest of the series
We are a professional services company that specialises in cross-border financial and immigration advice and solutions.

Our teams in the UK, South Africa and Australia can ensure that when you decide to move overseas, invest offshore or expand your business internationally, you'll do so with the backing of experienced local experts.

;