A two-year UK working holiday has been a popular option for Aussie and New Zealand youths for years. The Tier 5 working holiday visa allows young travellers to experience all that the UK has to offer, as well as work and earn Pounds while they're there.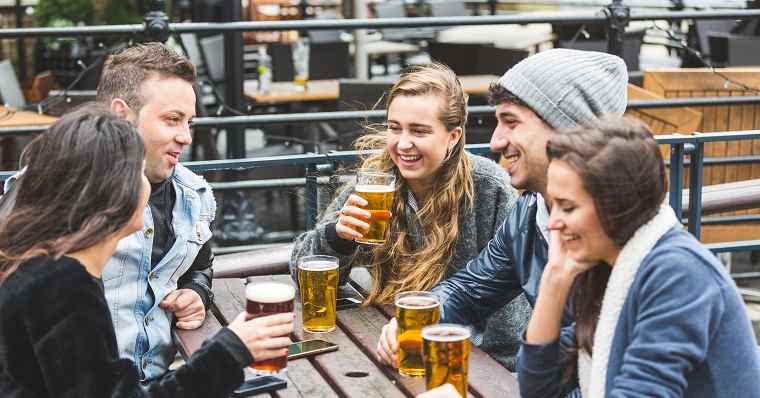 Facts about the UK working holiday visa
The Tier 5 working holiday visa is wildly popular with Aussie youths looking to explore the UK and Europe. 11,265 Tier 5 visas were granted to Australians in 2016; that's 50% of all the Tier 5 visas granted that year!
You may not settle in the UK after your Tier 5 visa expires, but you do have the option of applying for a different visa and extending your stay when your working holiday is over.
In 2008, only 376 Tier 5 visas were issued, but the number of Tier 5 visas issued in 2016 stood at 22,342. That's a 5,842% increase! It seems more and more young people are recognising the benefits of working and traveling abroad.
If you have dependant children, you are unfortunately not eligible for the Tier 5 visa. This visa is aimed at young people who do not have the financial responsibilities (and alleged joys) of being a parent.
Only one Tier 5 visa was issued to someone in Monaco in 2016. Who could blame them really? Who'd ever want to leave the principality??
You may not access UK public funds while on your Tier 5 visa. This is to ensure visa holders do not become a burden to the system. You do, however, have access to world-class healthcare through the National Health Service (NHS) when you pay the immigration health surcharge with your visa application.
As anyone who was born in the mid-80's knows, when you hit the big 30, the holiday is well and truly over. Anyone over the age of 30 cannot apply for the Tier 5 visa.
The UKVI changed the financial requirement in October 2017: You now have to have held the required £1,890 in your bank account for at least 90 days prior to your visa application. Previously, you just needed to show you had the money in your account when you applied.
The Tier 5 visa used to officially be called the Working Holiday visa. The name changed to the Tier 5 (Youth Mobility Scheme) visa in November 2008, however it is still often referred to as the working holiday visa.
Only those from Australia, Canada, Japan, Monaco, New Zealand, Hong Kong, South Korea and Taiwan are eligible for the Tier 5 visa. South Africans used to be eligible for this visa through a reciprocal agreement with the UK government, however this agreement ended.
---
If you're interested in taking a working holiday, our Tier 5 Kickstart Package will ensure you get your visa, as well as all the information you need to hit the ground running when you land in the UK. Get in touch with us on ausoffice@sableinternational.com or +1800 039 300.
We are a professional services company that specialises in cross-border financial and immigration advice and solutions.

Our teams in the UK, South Africa and Australia can ensure that when you decide to move overseas, invest offshore or expand your business internationally, you'll do so with the backing of experienced local experts.

;