Applying for an Australian Partner visa is a difficult process. Not only does this visa work slightly differently to most other Aussie visas, but you also have to prove your relationship to the Australian department of Home Affairs in order for your application to be successful. What follows is a detailed breakdown of the visa's requirements, so you can ensure you're prepared before you embark on the application process.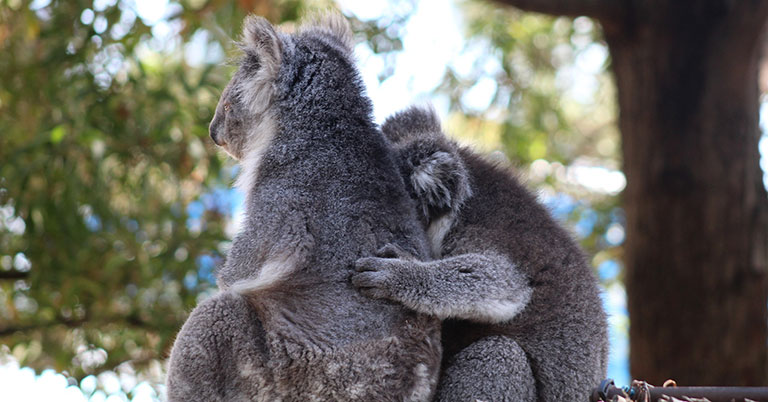 First of all: How do you know if you're eligible?
To be eligible to apply for your Australian Partner visa, you will need to:
Be the partner or spouse of an Australian citizen or permanent resident
Be at least 18 years old
Meet the health requirement
Meet the character requirement
For your Australian Partner visa application to be successful, you will need to include documentary evidence of your relationship. Things like your and your spouse's financial situation, the nature of the household you share, the social aspect of your relationship and your demonstrable commitment to each other will all be taken into consideration. When you make your application it's best to include as much evidence as possible.

See also: eVisitor Australia visa
The Partner visa process
Getting an Australian Partner visa is a two-stage process. You will first need to be granted a temporary partner visa, and after a certain amount of time you may be eligible for a permanent Partner visa. The good news is that you apply for both the temporary and permanent Partner visas at the same time so there is only one application fee.
Your temporary Partner visa allows you to:
Live and work in Australia until you pass your permanent Partner visa assessment
Study in Australia but with no government support
Travel outside Australia as many times as you want during those two years
Get free English language tuition for up to 510 hours provided by the Adult Migrant English Program
Access Australia's national healthcare scheme
So how does this whole temporary/permanent thing work? It's quite simple: After approximately two years from the initial application, your relationship with your partner will be reassessed to ensure you continue to meet the regulations. If your relationship passes the reassessment, you will be granted a permanent Partner visa.
It's worth noting that in certain cases, if you have been in a long-term relationship before you lodge your initial application, you might be granted a permanent Partner visa immediately after your temporary Partner visa. You should always check with a registered MARA agent to see if you can meet the regulations for the expedited route to a permanent Partner visa.
You will be regarded a permanent resident from the moment you are granted your permanent Partner visa. After four years of permanent residency, you can apply for full Australian citizenship.

See also: UK spouse visa refusal
Things to consider when applying
Prove your love
Just because you know your relationship is genuine doesn't mean the Department of Home Affairs will think so. It's one thing for you to know that you and your partner are in a legitimate relationship, but convincing the department is another story altogether. When writing a statement about how genuine your relationship is, you will need to provide as much detail as possible.
Describe your relationship with information like:
A detailed version of events of how you two met
How the relationship developed over time
The story of your wedding day and proposal, if applicable
Activities that you do together
How often the two of you have been separated over time
Significant events in the relationship and how they affected you both
How many children you plan to have with your partner, if any
Health checks can be harsh
When applying for your Australian Partner visa, health checks will be done on both you and any children you have, even if they are not immigrating to Australia with you. Any medical issues or concerns need to be declared during the application. The Department of Home Affairs will find it misleading if they pick up something that was not declared, no matter how minor the issue might be.
If you have a medical issue that requires regular checks or hospital visits, it could unfortunately be difficult to pass the health assessment. It will also be tough for your application to successful if you are a cancer patient or HIV-positive.
Long-distance relationships are known to be a hindrance
Although it's perfectly acceptable to be in a long-distance relationship, it can be rather difficult proving how genuine it is to the Australian Department of Home Affairs. If you are in a long-distance relationship with your partner, strong social and financial evidence will certainly help. It is also advisable to include tickets and bookings showing how often you visit each other.
While the points mentioned above are important in your application, there could be other factors you are unaware of. The Australian Department of Home Affairs are known to be quite strict on issuing partner visas, so it's always best to receive expert immigration advice before potentially wasting a large amount of time and money.
---
If you have any additional queries regarding your application for an Australian Partner visa, drop us a mail on ausoffice@sableinternational.com or give our Melbourne office a ring on +613 (0) 8651 4500.
We are a professional services company that specialises in cross-border financial and immigration advice and solutions.
Our teams in the UK, South Africa and Australia can ensure that when you decide to move overseas, invest offshore or expand your business internationally, you'll do so with the backing of experienced local experts.