The Home Office conducts compliance inspections on all businesses who apply for, or are in possession of, a sponsor licence, to ensure that they are fulfilling their sponsor duties and responsibilities. Here's what you need to ensure you pass your compliance audit.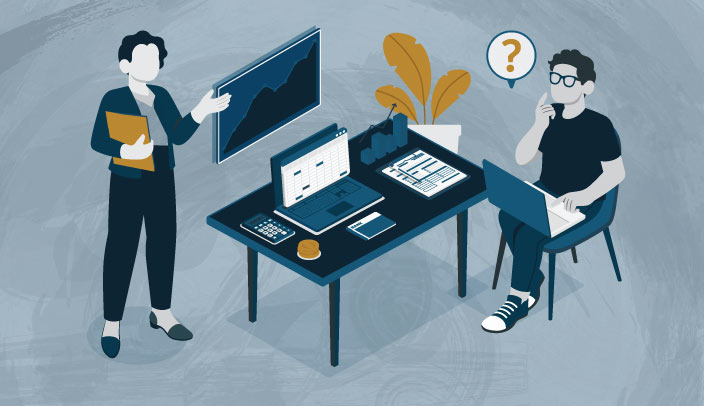 Why will the Home Office conduct a compliance visit on my business?
There are two instances when the Home Office will conduct a compliance visit.
Pre-licence assessment: This takes place as part of the sponsor licence application. It will be related to the information you provided in your application. This assessment will centre on the industry your business operates in and the number of Certificates of Sponsorship (CoS) being requested.
Post-licence assessment: Once you have been issued a sponsor licence, you will have at least one compliance visit in the four years that your licence is valid. This inspection will generally be announced and pre-arranged, allowing you time to prepare.
An unannounced inspection may occur as a result of allegations of wrongdoing within a business. Other reasons that might trigger an unannounced visit may include a change in organisation structure, a significant increase to your CoS allocation, a number of issues with assigning CoS, or if you had problems when applying for visas for sponsored workers.
What happens on the day of a compliance visit?
A compliance audit will usually take around two to three hours to complete. During the visit, you can expect the Compliance Officer to focus on five key areas:
Preventing illegal employment: Compliance Officers will look to see if you have conducted the Right to Work checks in accordance with the legislation. You must show that you have systems in place to minimise the risk of employing someone who does not have the right to work in the UK.
Maintaining migrant contact details: They will check that you have kept a full history of each sponsored migrant's UK contact details, and that they are up to date and readily available upon request.
Record keeping: Compliance Officers will check that you keep comprehensive personnel files for each employee, containing documents relating to migrant recruitment, payroll information and a record of absences.
Migrant tracking and monitoring: They will want to see you have procedures in place to monitor your sponsored migrants effectively and ensure prolonged absences, or significant changes to their employment, are reported to the Home Office within prescribed time frames.
General sponsor duties: Compliance Officers will check to see that you have procedures in place to regularly review your company's profile on the online Sponsorship Management System (SMS) and keep the Home Office informed of any changes.
As part of the process, Compliance Officers may also interview any sponsored workers and your employees who are involved in recruitment.
How to prepare for a sponsor compliance visit
If you have been notified of an upcoming inspection, you can prepare by doing the following:
Undertake a mock audit
An independent mock audit can be beneficial because it reveals areas of concerns before the official compliance visit. If your key personnel have not reported matters on the SMS or if your HR files are incomplete, these can be remedied.
Mock audits should be a regular occurrence, regardless of whether or not your business is selected for a sponsor compliance visit. These audits ensure continuous effective governance and may reduce the risk of the Home Office selecting your business for a compliance visit.
Read more: How to conduct a comprehensive immigration compliance audit for your UK business
Prepare your staff
You should prepare your key personnel and sponsored staff for potential interviews by the Compliance Officer during the audit. Before the visit, Home Office officials may identify the sponsored staff that they wish to interview. They will also ask for specific paperwork to be available during the visit. You should not assume that only the named sponsored staff will be interviewed, so it's best to prepare all your staff.
Any interviews with sponsored staff will focus on whether their daily work activities fit their Standard Occupation Classification (SOC) code and Certificate of Sponsorship job description, in addition to ensuring that they receive the appropriate pay levels.
Review your files
It is essential to review your HR files before the sponsor compliance visit to make sure they are accessible and "audit ready". Make sure that there are not numerous saved drafts of employment contracts, or both dated and undated copies of Right to Work documents.
Check your reporting and record keeping
Reporting and record keeping are part of your daily sponsor licence duties. The Home Office has issued guidance for sponsors that sets out the requirements for these duties. Your key personnel should be proficient with this guidance and their duties.
What happens after a compliance visit?
After a compliance visit, the Compliance Officer will write a report and make a recommendation about your sponsor licence. If the audit was a pre-license visit you will be told if you have been granted a sponsor licence. If the sponsor compliance visit was a post-licence visit, then your sponsor licence could be:
Retained
Suspended
Revoked
Downgraded from a grade A sponsor licence to a grade B sponsor licence
Your sponsor licence should only be suspended or revoked if the Compliance Officer concludes that there are serious breaches of sponsor licence duties or if the company poses a threat to immigration control.
Get your free compliance guidebook.
Download
If your sponsor licence is downgraded, the Home Office will provide an action plan of the steps required to ensure your sponsor licence is upgraded to grade A. The Home Office will charge £1476 for the action plan and whilst "B Rated", the business will not be able to sponsor any new migrants, so this is an effective suspension, except for any existing migrants within the business that may require a visa extension during the period.
The action plan provides three months to address any concerns over sponsor licence compliance. At the end of the action plan period, you may receive a further sponsor compliance visit to assess whether you have complied with the action plan. If you have not done so, the Home Office will revoke your licence.
What to do if your sponsor licence is revoked?
If your sponsor licence is revoked, you will have to act quickly to assess how this will affect your business. You cannot continue to employ your existing sponsored staff and you will not be able to recruit new workers from overseas who require sponsorship.
Your sponsored staff will have 60 days to find a new sponsor to employ them, and if they cannot do this, they will have to leave the UK.
Unfortunately, there is no right of appeal against having your sponsor licence revoked. However, if you think the decision was unreasonable, unlawful or procedurally improper, you can apply to judicially review the Home Office decision.
We can help you prepare for a Home Office compliance visit
Conducting a mock compliance audit using an independent company is the best defence against a Home Office compliance visit.
We are able to ensure that you comply with Home Office rules and will carry out an internal audit of your systems, processes and retained documents. This means that when the Home Office conducts a compliance visit on your business, you can be confident that your business will not face any enforcement action.
Our Business Immigration division will make sure that the correct processes and human resources practices are in place that enable your business to meet its sponsorship duties. We will also ensure that the sponsor is compliant with their legal responsibilities as an employer to prevent any breach of immigration law.
---
We understand the complexity of UK immigration law and the issues that could lead to non-compliance. Our experienced team in the UK can guide you through these complexities. Contact us on +44 (0) 20 7759 5307 or at workpermits@sableinternational.com
We are a professional services company that specialises in cross-border financial and immigration advice and solutions.

Our teams in the UK, South Africa and Australia can ensure that when you decide to move overseas, invest offshore or expand your business internationally, you'll do so with the backing of experienced local experts.

;